Hockey families make the best of being locked up
Conflict helps Source for Sports relate to parents and kids that are ready to resume their usual trip to the rink.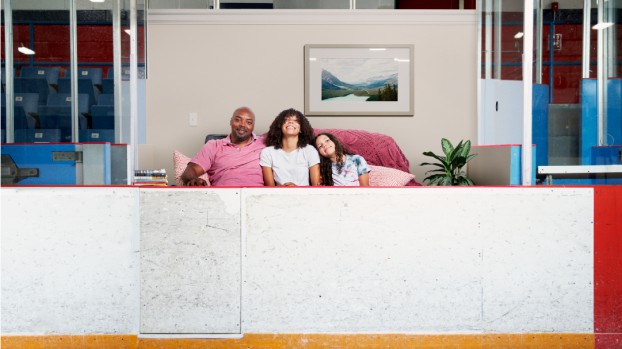 The COVID-19 pandemic may have made a lot of devout Canadian hockey families feel like they're in the penalty box.
Not only did Hockey Canada and the Ontario Hockey Federation cancel all sports-related activities on Mar. 13, the NHL paused its season the day before. While the NHL playoffs are nearing the end after a four-and-a-half-month hiatus, minor hockey leagues are going through the preliminary stages of their return-to-play plan. The game will look different as well – most notably, less players on a team, no contact during the game and all officials and coaches receiving new mandatory training to ensure the game can return safely.
To mark the return of not just the NHL season, but general hockey across Canada, sports retailer Source For Sports is showcasing the resiliency of hockey families' as they emerge from their metaphorical penalty box by showing them inside a literal one.
A campaign led by agency Conflict shows a penalty box outfitted to look like the living rooms of Canadian families, who tell stories of how they kept their passion for hockey alive. For instance, the lockdown forced the Houston family (seen above) to train at home and practice in the driveway – giving parents the added benefit of more free time from not having to drive to the rink. It also conveys what families are looking forward to beyond simply playing and watching the game, like the Lee family (below) looking to reconnect with friends, teammates and their community.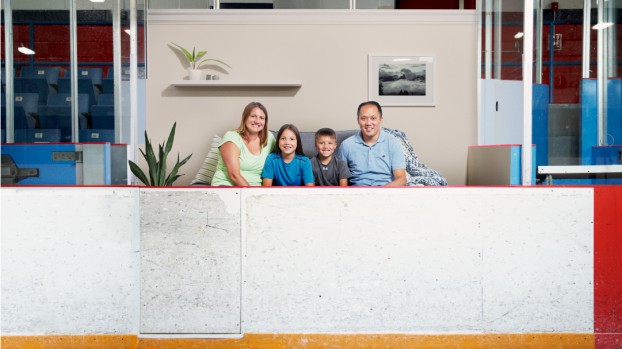 "Penalty Box Portraits" is part of a fully-integrated campaign to support the launch of the brand's "We Fit Your Game" positioning. It aims to reinforce Source for Sports' status as the smaller, community-minded sports store in small towns across Canada, specifically when it comes to hockey fans.
The Penalty Box Portraits' series will be featured on Source For Sports' social media platforms and the campaign will also get an online video and social media assist.