IKEA makes kitchen scraps more highbrow
Intricate choreography and an operatic score shows how cooking can be a little more beautiful and a lot less wasteful.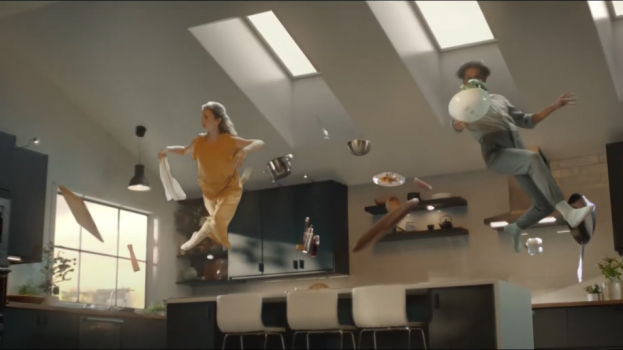 IKEA wants to show that being less wasteful can also be more graceful.
A new spot called "Scrap du Soleil" is set to Georges Bizet's aria "L'amour est un oiseau rebelle" from the opera Carmen. Suitably, the starring young couple's meal prep takes the form of a precisely choreographed, contemporary ballet, elevating the fact that their dinner is being made from leftovers that they saved with IKEA food storage.
It's all part of recent sustainability-focused efforts from IKEA that show little actions can add up to a big environmental impact. As the couple dances through their kitchen, the familiar name-and-price copy that calls out IKEA products also draws attention to new energy-efficient appliances, water-saving taps and kitchen cabinets made from recycled materials.
According to Joel Holtby, CD and partner at Rethink – which led the creative as the brand's AOR – IKEA is working on making the "little mundane tasks of daily living just a little more efficient, a little more beautiful, and a lot less wasteful."
While the campaign launch last week took a broad view on sustainability, the brand made the kitchen the focal point of this new spot, as it's the part of the home most associated with waste, be it through energy-inefficient appliances, food or water.
The campaign includes TV, OOH, and social and will be running from today until the end of November. Carat supported on the media buy.