Community shows the Detroit Pistons as a team on the rise
Why a Toronto creative agency had the perfect approach for an NBA team on the rebound.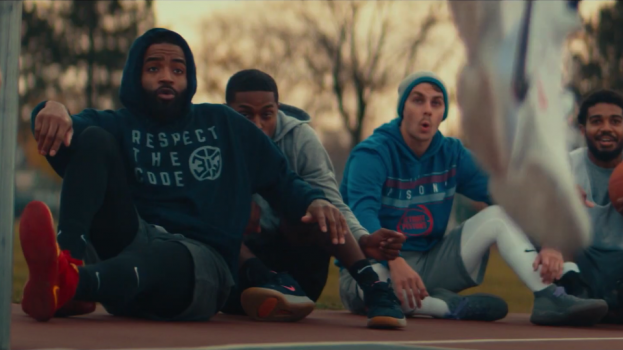 It's been a while since Detroit Pistons fans have seen their team take to the court, as another disappointing season didn't let them qualify for the bubbled version of the NBA playoffs earlier this year.
But with another season set to resume in the new year, the team needed to remind the city why the Detroit Pistons is their team – and it got Toronto-based agency Community to hep them do it.
The spot tries to embody the determination and work ethic that Detroit has built its identity around as a city, and which are embodied in a team like the Pistons, as explained in a voiceover from former NBA player and Detroit native Jalen Rose while showing images of people, artists and, of course, cars on the city's streets.
It also draws a parallel between that grit and the "defensive-minded" approach the team takes – sports fans who may not be old enough to remember the team's "Bad Boy" era may be more familiar with it after having seen The Last Dance.
The whole idea is embodied in the phrase "D-Up," which not only references that resilient and relentless approach but the fact that team and city is on the rise.
The spot features some new branding, including something that resembles the team's classic logo with the city's "313″ area code incorporated, which is seen on new merch people wear throughout the spot.
The Pistons have not had great seasons in recent years, but it is in the midst of a rebuilding phase that most analysts have described as being heavily based on building a winning culture – something Torontonians will know has been instrumental in bringing in fans to back the Raptors during its recent playoff runs.
But that rebuilding has also hit the team's front office, which is how a Toronto agency like Community came to be involved with an NBA team in Detroit. Mike Zavodsky, who joined the Pistons as its chief business officer in June, had previously worked at Roc Nation and BSE, companies that are involved in events and hospitality. Having seen Community's own work in hospitality for restaurants and hotels in Toronto, as well as work for global brands like Bacardi and Perrier, Zavodsky was attracted to the agency's grassroots approach to work that aims to reflect street-level culture and lifestyle, and invited the agency to pitch. With the creative so focused on the personality of the city, it's not hard to see why that perspective was a good fit.
"We went into the pitch not knowing anyone from their team and came out of the experience feeling like family," says Art Mandalas, Community's founder and CCO. "Having an iconic American sports team like the Pistons put their trust in a Canadian creative shop means that we can compete with anyone in the world."