IKEA lets you bake your own furniture
Printable templates and assembly instructions help families turn their gingerbread house into a gingerbread home.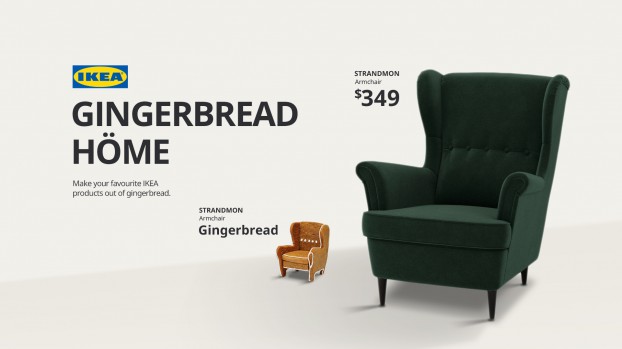 It has become a common joke that assembling IKEA furniture can be a bit of a struggle, but I've never really had an issue. Following the pictures along with the smiling little character has always left me similarly happy and with minimal leftover pieces.
The intricacies and techniques needed for baking, on the other hand, have always seemed to allude me. But maybe all I needed was the proper directions.
Yesterday, IKEA put printable directions and templates on its website so people could make some of the furniture retailer's most popular products out of gingerbread. With families potentially looking to get a little bit more entertainment from their usual holiday baking, the retailer is hoping it will help add a bit of extra flair to the regular gingerbread house.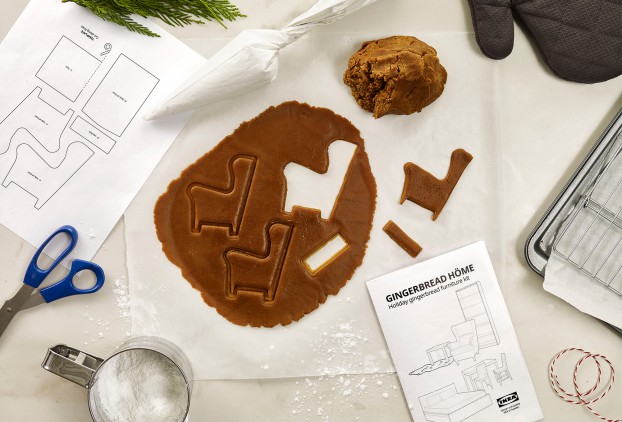 The "Gingerbread Höme" collection features the STRANDMON chair, the MALM bedframe, the BILLY bookshelf and, for those of you who are less enthusiastic about furniture assembly than I am, the RENS rug, which requires nothing more than tracing around the template.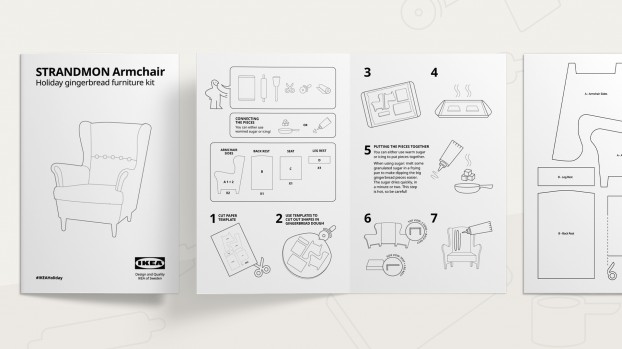 Rethink led the creative, supported with a media buy from Carat. Later this month, influencers will begin sharing their own IKEA gingerbread creations, and Wunderman Thompson will run a contest for members of the IKEA Family loyalty program to win actual stencils for the products and a $100 gift card.