The 2020 Stimulant Gift Guide
Get some help shopping local and find more creative versions of the puzzles, advent calendars and footwear your loved ones want.
It's been a busier-than-normal holiday season, even compared to usual rush of this time of year, so I haven't really had much time to think about what gifts I'm going to (somehow) get into the hands of my loved ones this year.
Luckily, my colleagues on strategy and Media in Canada have stepped up, as they do every year, to make some really good suggestions that I might not have thought of otherwise.
And while this guide has always leaned into gifts that are a bit more off the beaten path for the creative-minded person in your life, this year everyone seems to be extra mindful of the things people will be thinking about during a pandemic holiday. So whether it is some extra help in backing up all that "shop local" talk you've been doing or activities to keep yourself occupied as the days turn cold, here's hoping this will make an extra-challenging time a little bit easier.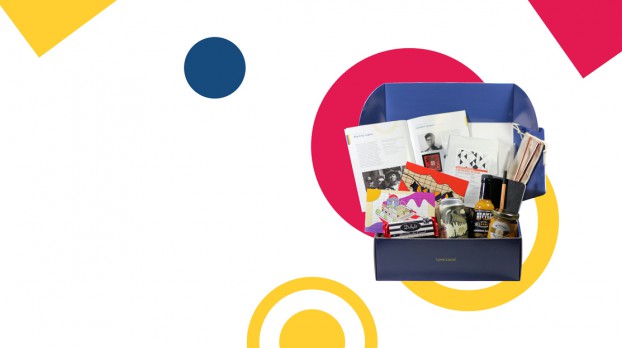 Make it a local holiday
There are so many reasons not to shop for gifts this year, I told myself. Tightening purse strings. Mindless climate-killing consumption. Government-nixed Christmas gatherings.
But then I turned on the news.
Lockdowns are necessary, but that doesn't make them any less of a burden for the businesses that make up the fabric of a city. But how do we support them when their storefronts are barricaded shut?
I asked Google.
For starters, it said, visit Box of 6ix. Get a curated selection of food, coffee, craft brews and lifestyle products from Toronto neighbourhoods delivered to your (or a loved ones) front door. And then shop a similar subscription offered by Bag of Toronto, which stuffs sacks with gems from local businesses in areas from Bloorcourt to Ossington (bonus: a portion of their tips and profits go to different charities in the city).
For those who prefer the traditional pick-a-product shopping experience, there's Toronto Market Co, a place you could easily return to after the holidays to patronize its smorgasbord of food vendors. If you're worried about the impact all the online shopping you've done is having on the planet, be sure to check out Pretty Clean Shop for your sustainable shopping list. They have gift sets for him, her and everyone in between that follow rules for protecting the planet.
And finally (but definitely not all that's out there), this marketplace, Not Amazon, brings businesses from the street to the site so that anyone can browse a virtual mall of small local businesses to support, instead of the conspicuous conglomerate that many love to hate.
Jen Horn, editor, strategy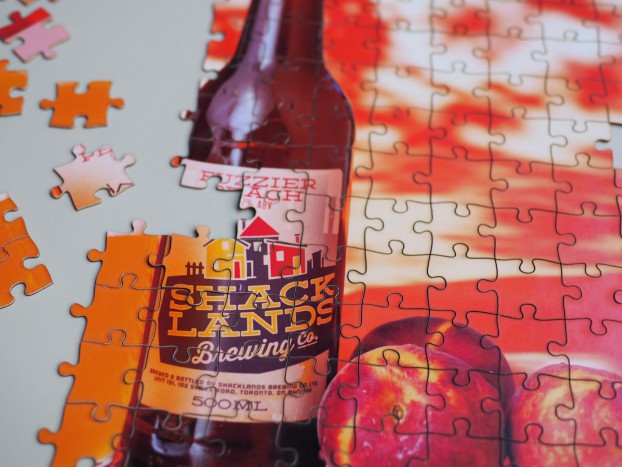 A puzzle that means something
If you're an avid puzzle maker, you know there's a special place in hell for the people behind a 1,000-piece jigsaw of scribbled black lines on a white background – ditto for the creative at Rethink who thought of turning a blank red canvas into a 570-piece puzzle for Kraft Heinz.
It's easy to sink hours, even days, into moderately difficult puzzles. But the harder the game, the more thrill bestowed upon the conqueror. That's what makes them the perfect gift for the creative whose spirit has been crushed by 10 long months (going on 10 years) of lockdown. Every puzzle maker eventually emerges from the depths of a puzzle-piece mountain, hours into gingerly jamming the wrong pieces into one another, feeling zen.
But make sure to break free from the shackles of two-day delivery and support Canadian cos like StandOut Puzzles or StumpCraft. Or consider PieceTogether, which transforms art submitted from local businesses and artists into puzzle form and donates a portion of the proceeds back to them. Your marketer friend will surely appreciate the "hyper-relevance" of a tableau depicting their favourite Roncy bar or Cheddar from the local Dogtopia.

Justin Dallaire, associate editor, strategy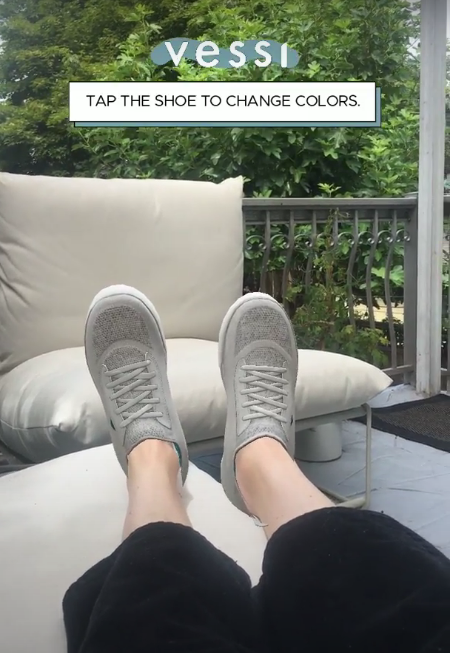 Safe shopping can be fun
Not crazy about the idea of going holiday shopping at a store? Then you should look for retail brands that did what Vancouver-based Vessi did in August.
The Vancouver-based DTC shoe brand released a filter on Snapchat that allowed customers to see what they would like in a pair of Vessi athleisure waterproof shoes. During a pandemic, the idea of virtually trying on shoes from the comfort of your home – while on the couch or in bed – can seem like an enticing option. During a Canadian winter and a pandemic is almost a no-brainer.
Vessi's Snapchat filter, for instance, enabled customers to change the colour of their shoes, but more importantly, it lets customers visualize the product before they buy it. This kind of AR experience will save you time on your next purchase, and free up more time to enjoy the holidays with your family.
Daniel Calabretta, staff reporter, strategy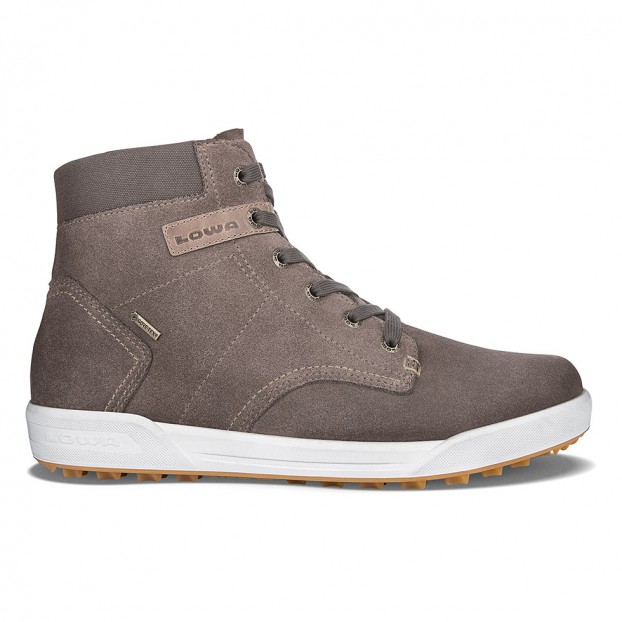 Snow doesn't have to stop you from taking a hike
Go outside!
Yes, it's cold out now, but you've been staring at this screen for 11 months. We might be dreaming about our post-vaccine lives, but don't wait winter out by working under a blanket in your robe. You need fresh air and sunlight to stay creative, engaged and resilient. Maybe hiking isn't for you, but Lowa's Dublin boot comes recommended by Outside magazine and looks equally at home in a city park as it does on The Great Trail.
Jeromey Lloyd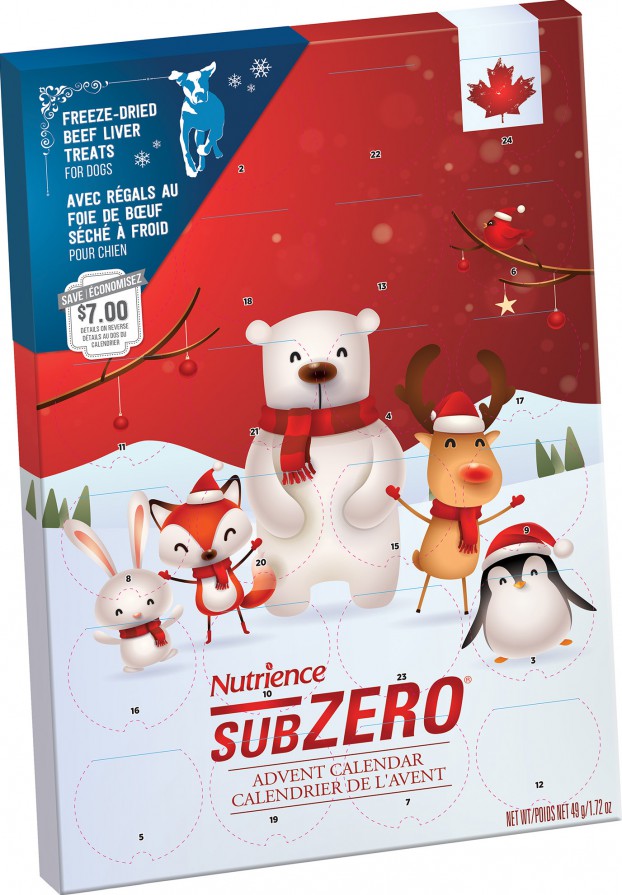 It's never too late for an advent calendar
I pivoted my advent calendar strategy this year. Started a month early, gave the store-bought ones out for November, made a second wave for December and now I may do January as well. Figure we all need extra treats these days. And you know who else is always up for treats? All those new rescue pets.
No worries about missing the advent of December, just jump in now. Your pup doesn't know what day it is (and increasingly, neither does anyone else). And while you're at it, make it a combo of good cheer.
Support a local charity, like this SPCA triple-treat-a-day dispensary. Or support small businesses, such as this uber-healthy advent calendar which dispenses primo single-ingredient treats made in partnership with Nanaimo, BC-based Kali Wags. Kind of the dog equivalent of those Scotch-a-day advent calendars.
As this is the year for pampering on every front, there's still time to gift a co-worker a 12-day advent option. Luxe boxes that somewhat replace the discovery thrill of shopping, range from the $600 Valmont 12-potion calendar at Holts, to $99 for a dozen Voluspa mini candles at Sephora.
And we can always blame tardy shopping on delivery backlogs. As my son says, "the pressure is off Christmas this year."
Mary Maddever, publisher, strategy