'Work From Here' instead of 'Work From Home'
Sick of your humble abode? Expedia is jetting people off to a city and hotel near them for only $20.20.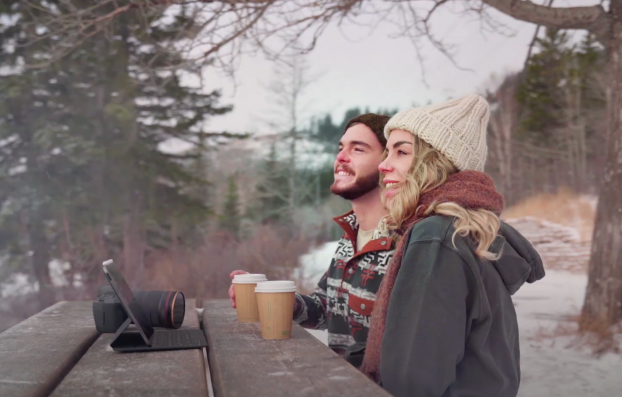 Half of Canadians are working from home 100% of the time, but even more wish that wasn't the case.
It's not that they don't like WFH, it's just that they crave a change of scenery: according to a report from Expedia, 64% say they'd like to do their day-job in a different location or holiday spot.
What's more, due to today's stresses of balancing work and home life, as well as navigating a pandemic, 47% of parents said they'd be willing to leave their family at home for a week or two to work remotely somewhere else – 56% of parents said a "workcation" would actually improve their relationship with their children.
Enter the Expedia "Work from Here" (WFH) promotion.
At precisely 20:20pm on December 14, the travel booking company will release two-week domestic trips for six people to purchase for only $20.20. The trips are being offered at the ridiculously low price on a first-come, first-served basis, with the WFH trips taking place in April 2021.
It's the ultimate Zoom background upgrade, where people can replace their humble abodes with lux conference rooms at places like Toronto's Hotel X, Quebec City's Entourage sur-le-Lac and Whistler's The Sundial Boutique Hotel.
"The COVID-19 pandemic has forced an unprecedented shift in how and where many workers complete their daily '9-5.' Working at home for an extended period has compounded the desire to explore new places, take in sites and scenery, and experience something new," said Nisreene Atassi, senior director, communications at Expedia.