The CRA calls on the voice of reason
Target helps the government agency share a funny reminder about a serious scam issue.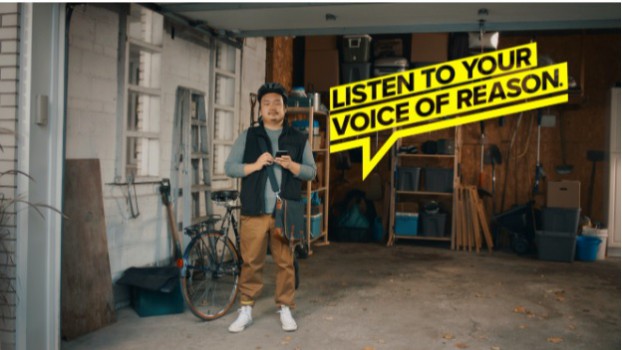 If you're expecting a lofty tax refund this year, don't expect to hear about it in a text message.
That's one message from Canada Revenue Agency's latest "Listen to Your Voice of Reason" campaign, which features a would-be victim of fraud as he's saved by his inner "voice of reason" telling him to ignore the message.
It's a funny reminder of a serious issue: despite the CRA's best efforts, 55 of us, or approximately 20,000 Canadians annually, fall victim to scams like these.
According to the CRA, fraudsters separated us from our hard-earned dollars to the tune of $100 million dollars in 2019 by adopting an authoritative tone through emails, texts, instant messaging, and phone calls, masquerading as official government departments or agencies.
The CRA, alongside agency partner Target St John's, was tasked to address the problem and to educate people on how to be "scam smart" – that is, how to identify scams and prevent consumers from being duped.
"Our research found that, in today's rapidly changing world, people increasingly don't know who or what to trust anymore," says Catherine Kelly, Target's director of account management. "We also discovered that Canadians are generally trusting when they are contacted by the Government of Canada. And therein lies the need to help people be 'scam smart.'"
"Listen to Your Voice of Reason" is a national integrated campaign that launched late November and will continue into 2021, with two 15-second TV spots, as well as a series of online ads in both official languages.