Royal Roads makes experience an asset
A stripped-back campaign by Will aims to show why programs focused on professionals is a bold educational difference.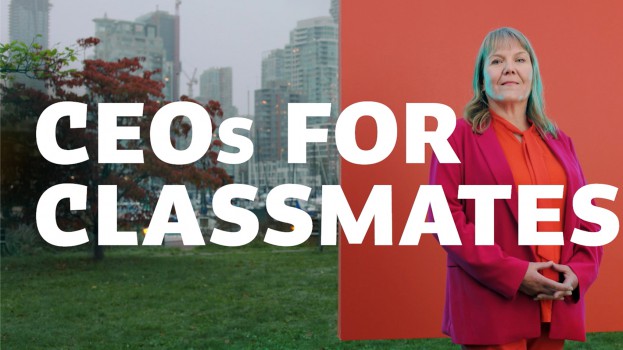 By Justin Crann
Victoria's Royal Roads University has taken the minimalist approach to show a maximum numbers of ways it is "boldy different" in its latest recruitment effort.
Those include actually getting to know your profs and being "online since day one," which makes for a particularly bold (and timely) statement amid a global pandemic that has forced many other universities to pivot to digital learning.
But as many other post-secondary schools try to target Canada's youth with going hands-on and all their innovative programs, the biggest difference-maker might be who they choose to feature in the ads: grown-ups.
Royal Roads is boasting about how current professionals can transform their education, without putting their lives or careers on pause. Instead of showing freshman students, the ads showcase professionals who have both graduated from the university and continue to take part in its classes, letting would-be students know that they would have "CEOs for classmates" and that their lifetime of experience is a point in their favour, not something that would exclude them from the rest of the student body. That's another timely hook to the campaign, as many professionals have taken the pandemic as an opportunity to make career pivots.
The campaign, produced by creative agency Will, is rolling out on social, digital display, LinkedIn and preroll ads, and will be supported by tactical ads and recruitment activities specifically promoting certain programs. It will run until the end of March.