A blunt reminder of why you should stay home
Open's 'grandma floral' ads paint a stark message that is as relevant now as it was last March: don't kill your grandma.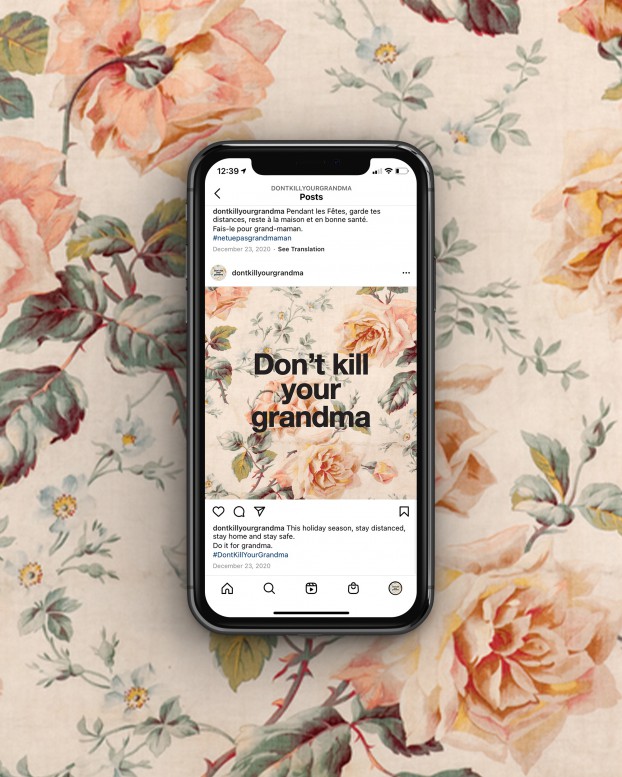 Even though the COVID-19 pandemic is more serious than it has ever been, a combination of fatigue and exceptionalism ("people need to be safer, but I am seeing my family the right way") is leading people to push the rules and still meet up with their loved ones, even the more vulnerable ones.
To get people to smarten up, agency Open has been spreading a blunt message/warning: Don't kill your grandma.
The social-led campaign features those exact words, in English and French, over Laura Ashley-inspired patterns best described as "grandma floral." Even though you can't see your grandma's curtains or wallpaper, the hope is that seeing something that reminds you of them will give you a more personal reminder of why you need to stay safe.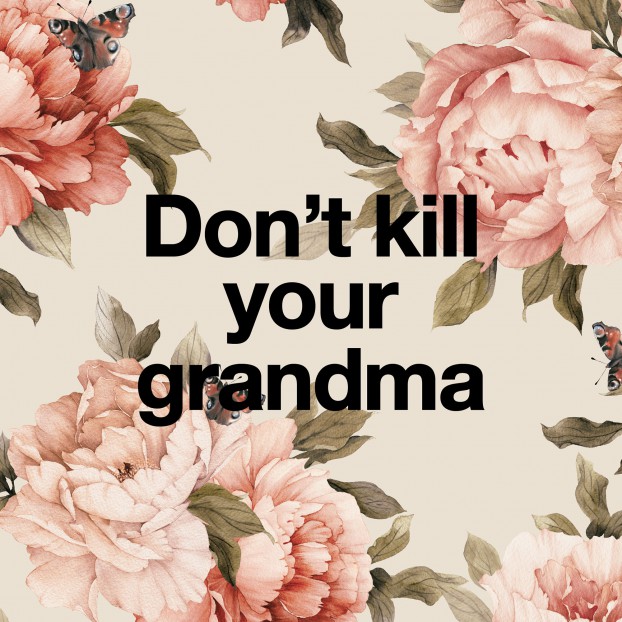 "This was inspired by a conversation I had with my daughter back in September, at the start of her school year, in Montreal," says Martin Beauvais, partner at Open. "I knew my mother would want to see her granddaughter and help her get groceries, set up her new apartment, and I was looking for the best way to make her understand that it was important for her not to party or mingle in large groups. I was looking for a way to make the message stick and hit home."
The effort was first launched on Twitter, Instagram and Facebook around the holidays in an effort to curb family get-togethers, with posts getting 5,000 shares, reaching 160,000 people and collecting 2,000 engagements with no media buy.
But now as Ontario and Quebec find themselves amid renewed lockdown measures, and new case numbers continue to set records, the need to stay separated from family remains as important as ever, so the campaign is being continued with different patterns to give people new reasons to keep sharing the same message, as long as it is relevant.