ADCC finds creativity in lockdowns and remote work
A call for entries campaign by Zulu Alpha Kilo invites the industry to "unquarantine your creative."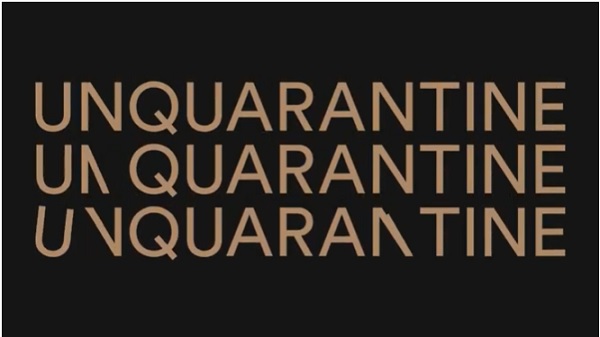 "Unboxing" videos are all the rage, especially with nothing in particular to do during a pandemic except wait for packages, but what does it mean to "unquarantine?"
The Advertising & Design Club of Canada (ADCC), the non-profit dedicated to encouraging excellence in Canadian advertising and design, is unveiling a cheeky call for entries for its 2021 awards show, themed "Unquarantine Your Creative."
Led by Zulu Alpha Kilo, the creative's aim is to honour the work that's emerged in 2020 despite all the challenges the industry has faced with lockdowns and remote work.
"Most of the ads that will be submitted would have been conceived, crafted and executed while at home," says Zak Mroueh, the agency's CCO and founder. "We wanted this year's call for entries campaign to remind us that creativity will always prevail, even if you're stuck at home."
The campaign includes both video and social content. The first video uses animated typography to highlight common experiences over the past year, like office closures, toilet paper shortages and Zoom fatigue.
A second video shows how, despite being physically contained, industry creativity was still able to thrive, while the third reinforces everyone's banal daily stay-at-home routines and how repetition is spurring inspiration.
The campaign also includes an Instagram Stories series about the places in their homes creatives were forced to work and create their best ideas during the pandemic – such as directing radio ads in storage closets.
Last July, Zulu worked on a 24-hour live-streaming fundraiser for ADCC that helped generated enough money to save the the organization, which typical relies on income from events, such as admissions to its awards show.
ADCC executive director Michelle Ovcaric says funds raised from entry fees this year will allow it to continue to educate and inspire the community even while distanced.
This year, the virtual ADCC Awards will take place on June 3 and is open to work created between June 2019 to January 2021. Also included as part of the 2021 program is the annual student competition, which will launch later in February.