Canadian Media Fund shows how far its spark goes
With versions in a dozen Indigenous languages, 123w created branding that shows the breadth of what the CMF funds.
The Canadian Media Fund (CMF) spent the last decade promoting and funding Canadian productions across platforms ranging from TV to movies to video games. So when it came time to create new branding, it was keen to make something that shows just how many projects it helps create – and how many artists and communities it is supporting.
Created with agency 123w, the new logo is referred to as "the spark," representing that moment of motivation for courage and creativity. The logo can house a range of changing visuals highlighting what that spark can create, be it a scene from a hit program like Schitt's Creek, the image of a director supported through the fund, an animated character or even moments from a video game, letting the new branding reflect the range of content CMF supports.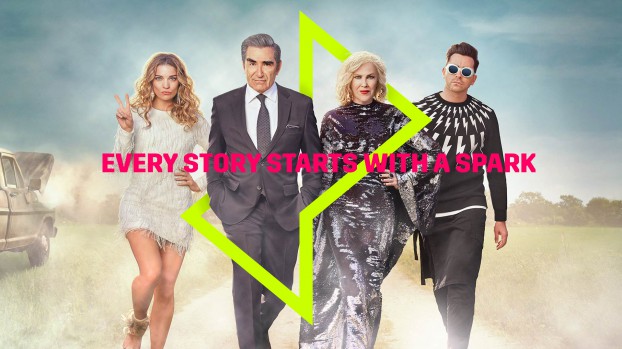 Internally, the organization also spent the last five years looking to address the historical inequities in the kinds of programs that have typically recieved funding in Canada, particularly when it comes to Indigenous content. So the branding aims to reflect not just the breadth of platforms it helps fund, but who is going to get it.
In addition to English and French, the visual identity is currently being expressed in a dozen Indigenous languages, including Dene, Gwich'in, Inuvialuit, Maliseet, Mi'kmaq, Northern East Cree, Ojibwe, Oji-Cree, Plains Cree, Squamish, Woods Cree and Michif (as well as in one French Michif dialect), with additional translations underway. The rebranding was informed by consultations with a broad range of voices, specifically Indigenous communities, academics and creators.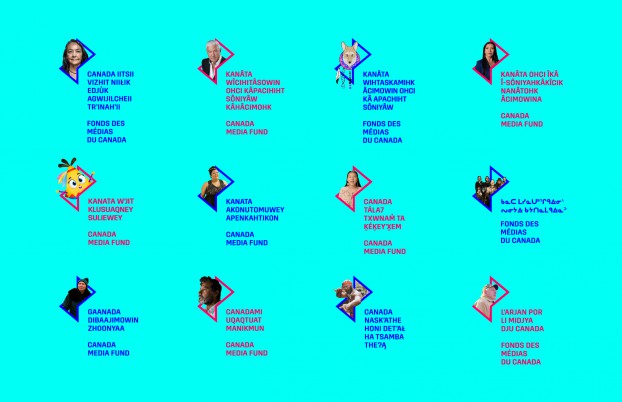 CMF president and CEO Valerie Creighton told Stimulant's sister-site Playback that the visual rebrand is "the tip of the iceberg" on a year that could bring sweeping changes to the Canadian industry with the passing of Bill C-10. The bill aims to modernize the Canadian Broadcasting Act and level the playing field for Canadian productions, making international companies like Netflix, Amazon and Disney+ subject to similar quotas, taxes and regulations. This could have a major impact on the CMF, which gets its funding directly from media companies and the government in order to support further development of Canadian content.
"There's been massive change in terms of the types of content we fund. But also there are legislative changes happening and the potential of regulatory shifts, so I think it was timely to look at an updated, modern brand that represented all of those things in a much more fun way," Creighton told Playback. "The great thing about this brand is that it's animated – you can change the images in the spark – so it should carry us for quite a few years into the future."