Bumrun gets derrieres moving
Good&Ready gets cheeky in its campaign promoting the annual colon cancer charity run.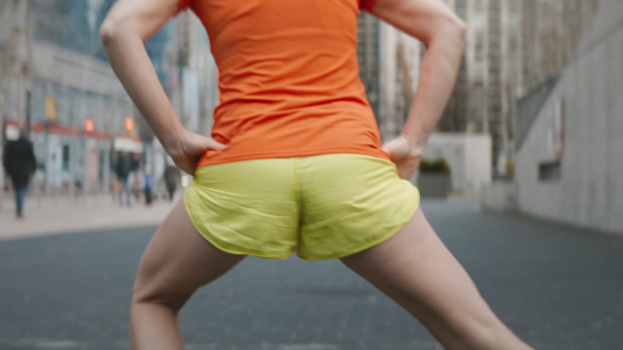 It's not everyday that you get to stare at a bunch of bums, but they're the eye-catchers in a new campaign from Toronto agency Good&Ready.
Developed for the 10th annual Bumrun, a charity event that supports colon cancer screening awareness, the campaign creative features a glut of glutes on proud display to get people to participate in the run, which will be held on April 25.
Central to the campaign is a 45-second spot that plays a variation of the "Can Can" that has "bum" as its the sole lyric while a wide range of runners get moving. The focus, of course, is on their derrieres.
"Even though colon cancer is a serious disease, the Bumrun has always been a fun event, so the campaign is light-hearted," says Alan Madill, co-founder and creative director at Good&Ready, the agency on the campaign, in a release, adding that silliness also has a outside of promoting the event . "People avoid getting screened because they are embarrassed. We think the best way to counter embarrassment is with a dose of humour."
The campaign is comprised of many other cheeky elements, including short "bummerangs" – Boomerang videos of the butts featured in the longer spot – and animated social media posts. It will run on Facebook, Instagram and TV.
But don't let the campaign's tone fool you: the Bumrun is an important event that raises funds for a serious cause.
"Colon cancer is one of the deadliest cancers, but if it is caught early enough, it is one of the easiest to treat," says Dr. Ian Bookman, the founder of Bumrun, in the release. "That's why it is so critical that people get screened for it regularly. 73 Canadians are diagnosed with colon cancer every day, and 26 die."
The message is clear: colon cancer is a bummer, so to help raise the funds and awareness to fight it, you should get off your bum and run.