SickKids tells a story a monthly donor made happen
Cossette takes a more intimate approach to a more intimate way of giving.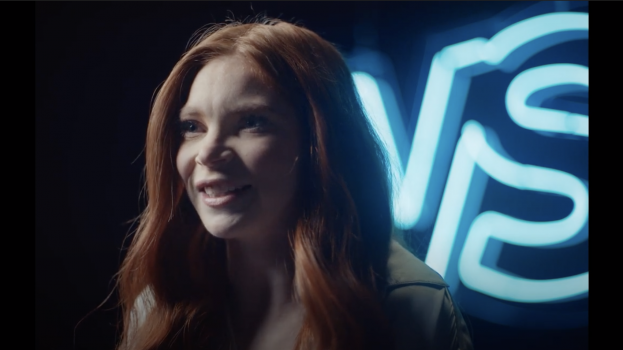 SickKids has opted for a more intimate approach in its latest campaign spot for "VS."
The spot features a SickKids alumnus, a former patient who is now older than 18, speaking about her experience at the hospital and the care she was shown by a social worker. Though she is sitting in front of the neon blue "VS." sign that has become a recognizable hallmark of the hospital's high-impact rallying cries over the years, the rousing music and almost-epic scope is stripped away and substituted with something much more personal and direct, a powerful take on the kind of story you would expect to hear from a canvasser on the street or at your door.
The goal is to shift focus away from current patients to those who are being treated at the hospital, and more to the funds it has raised from recurring, monthly donors in the past, thus revealing the real impact those funds have had on the lives of children.
While other VS. campaigns have focused on gathering donations for big goals like building a new hospital, SickKids, along with creative agency Cossette, created this ad to encourage monthly donations and offset the loss of face-to-face canvassing to gather due to the COVID-19 pandemic.
"[It] is a very personal and effective fundraising tactic – but it's difficult to do during a pandemic, so we had to reimagine what it could look like as a digital-only experience,"  Heather Clark, VP of direct and digital marketing at SickKids Foundation, said in a release.
Credits
Client: SickKids Foundations
Agency: Cossette
Production: Feels Like Home
Director: Lucas Dabrowski
Editorial: Saints Editorial
Colour: The Vanity
Music: Mark Rajakovic