Enercare won't let your house boss you around
Giants & Gentlemen turns houses into snarky bullies to show people that they don't need to be at the mercy of untimely repairs.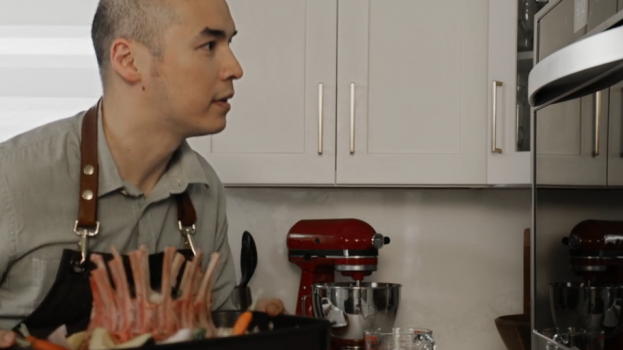 Being a homeowner sure seems great from the outside, but once you have those keys, the joy of your new home can be overshadowed by the constant annoyance and fear of what problems you'll discover or urgent issues you'll suddenly need to fix.
Sometimes, it feels like your home is the one who owns you.
In a new campaign for Enercare, Giants & Gentlemen personifies that feeling, turning homes into snarky bullies that seem to make people's lives difficult, just because they feel like it.
Got a family dinner to cook? Too bad, your oven needs a break, so it's going to short-circuit.
Stuck in the cold of winter? Seems like the perfect time for your furnace to break down.
Got a basement full of rare records and collectables? Better get them out before your brand new pipes decide they still want to burst.
The spots are promoting Enercare's range of protection plans, which give customers unlimited service calls and same-day repairs for heating, cooling, plumbing and electrical, and are being positioned as a way to make sure your home doesn't get to boss you around. The new videos, which were launched this month, join a broader campaign that began in November with out-of-home and programmatic display.
Credits
Client: Enercare
Agency: Giants & Gentlemen