DFO goes high-tech to keep it looking real
Using tech popularized by The Mandalorian, NFA and OPC bring a platform to life in a social distancing-friendly way.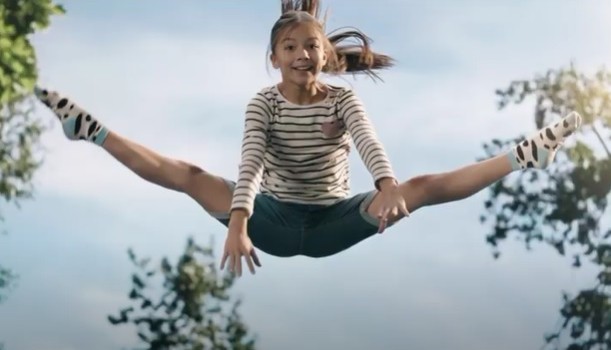 Dairy Farmers of Ontario is looking to expand the universe of milk consumption in a new campaign that used moviemaking tech from a galaxy far far away.
The DFO's latest iteration of its rhetorically driven "What can't milk do?" platform was created using LED immersion technology, which was initially brought to the attention of the world when it was used to help Mandalorians leap off the screen in the eponymous Star Wars-linked series. The technology was also cited as a way to let production on the series continue in a social distancing-friendly way.
Think of it as a high tech backdrop, letting agency partner No Fixed Address and production company OPC use stock and pre-filmed footage for backgrounds in a way that makes it seem as if the actors were on location, not on a soundstage (watch the spot and see if you could tell).
The campaign focuses on how the nutritional benefits of milk impact daily activities, and now, Rosa Checchia, CMO of Dairy Farmers of Ontario, says the platform is being used to put those health perks "front and centre" with a more direct callout to vitamins and nutrients.
The ad is running on linear and streaming TV as well as digital video and social cut-downs. It also includes digital audio, influencer, broadcast media experts and content partnerships, a new landing page and owned social content.
Credits
Client: Dairy Farmers of Ontario
Agency: No Fixed Address
Production: OPC
Director: Jono Hunter
Editing: School Editing
Colour/VFX: Alter Ego, Feather Studio
Audio/Music: Vapour Music