The subtle shifts in Telus' new look
The cute critters remain, but The Greenhouse helped refresh the telco's visual identity in lockstep with its new brand promise.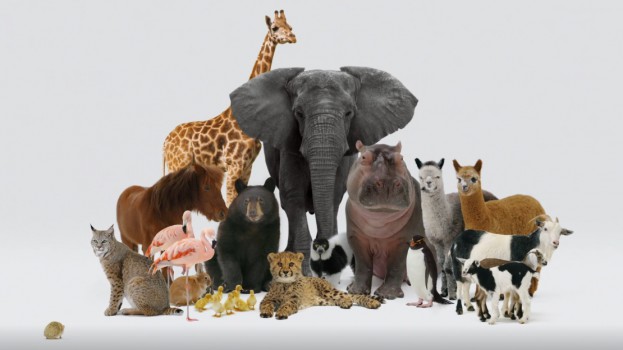 In a wave of change at Telus that saw the telecommunications company update its brand promise, the brand also shifted its visual identity with a series of small changes that better reflect the spirit of its new slogan, "Let's make the future friendly."
As part of its refresh, creative agency The Greenhouse (a collaboration between Cossette, Cossette Media and The&Partnership) updated Telus' visuals in a push to make them "equally as thoughtful as the new tagline," says Yvette Reitner, creative director at the agency.
"It's no small feat to update a Canadian brand as beloved as Telus'," says Reitner. "We wanted to stay grounded in what people know of Telus today."
What that meant was maintaining the charm of Telus' critters and their iconic white environment, which she described as "simple and approachable." But what was missing was a bit more realism.
"Looking at the past 20 years, I think authenticity has always been part of Telus' critters, but when we looked at them over time, we noticed that over the past few years they were starting to feel a bit more digitized," explains Reitner. "We thought this was the perfect time to give some warmth back to the critters."
To do so, the agency dialed back on the retouching of its critters "so you can see and feel the natural beauty of the animals," she says. It also adjusted the stark white backdrop, introducing "a slight room tone" to add "a bit more dimension."
In addition to those slight shifts, The Greenhouse added new colours to the Telus palette and changed the font used in its presentation to Helvetica Now, which Reitner says enhances legibility.
Finally, the Greenhouse added some new critters to the roster – specifically, animals that are native to Canada, such as a bear and a lynx.
"These are critters we haven't shown before, but they still exhibit that playful nature and the friendly kind of banter we have always seen present in Telus," says Reitner.
While the adjustments don't seem massive individually, "we're really relying on what Canadians know of the brand and tailoring and shifting little pieces, moving toward a very modern, warm and inclusive feeling," she notes.
"When you talk about all of these changes individually, it doesn't sound like much of a shift," Reitner adds. "But when you look at them all together, you see a much more refined and inviting brand look, and one that's definitely fitting for the move into the future."
Credits
Client: Telus
Denise Bombier, Director, Brand & Marketing Communications
Annabel Pearce, Manager, Social Purpose Marketing and Masterbrand
Samantha Finkelstein, Sr. Marketing Communications Manager; Masterbrand
Agency: The Greenhouse
Fabricio Mendieta, Account Supervisor
Tanya Loncarevic, Senior Product Owner
Camille McWilliams, Product Advisor
Ashleigh McEwan, Group Account Director
Sophie Couvrette, Director, Business Lead
Ngaio Potts, Managing Director
Noah Vardon, VP National Media Lead
Urooj Fatima, Media Manager
Katie Ford, Media Planner
Claire Grevedon, 360 Media Supervisor
Barbara Martins-Costa, Media Planner
Noreel Asuro, Group Creative Director
Yvetter Reitner, Creative Director
Brooke Hennessy, Creative Director
Hannes Ottahal, Creative Director – Art Director
Kate Qually, Associate Creative Director – Writer
Richard Rochette Villeneuve, Creative Director
Karine Bouchard, Copywriter
Melanie Wallace, Art Director
Max Keane, Head of Strategy
Erika Maginn, Strategy Director
Maisie Thomas, Producer
Maude Marie Salin de L'étoile, Producer
Jolette Samuel, Director of Business Affairs
Hanna Bratt, Head of Production
Production: West Side Studios | C&K
Post-Production: Rooster, Fort York VFX, Wave Audio, Pear Tree Supervision, Alter Ego