Showing the real cost of logging
The Living Forest Institute, The Only Animal and 123w are trying to protect the natural habitat of B.C.'s black bears.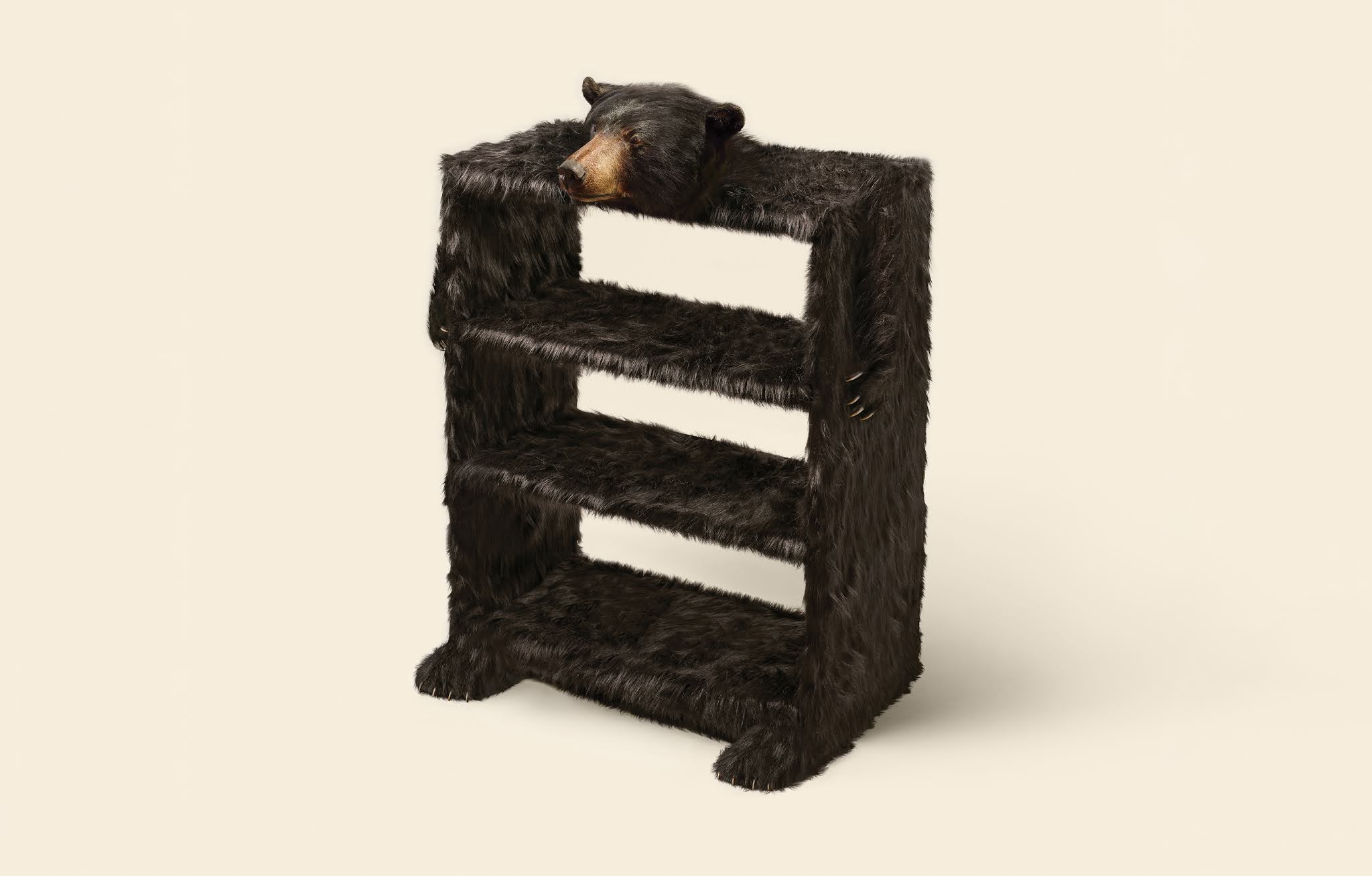 It can be easy to see the impact of deforestation on plant life. Pictures and videos of now-barren forests, with nothing but acres of grey stumps and branches where it used to be lush and green.
But sometimes the next question is easy to forget: what about the animals that used to live there?
To keep that top of mind, environmental non-profits the Living Forest Institute and The Only Animal have partnered with 123w in a new campaign intended to protect the natural habitat of B.C.'s black bears.
The campaign, which consists of OOH and social media elements, aims to boost awareness of the threat that human activity – particularly clear cut logging – represents to old-growth forests, which are home to the bears. To illustrate that point, it features a number of striking images of wood furniture fashioned out of the bears themselves.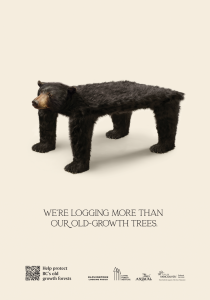 "The idea was to show people what they're really buying when they get products made from old-growth forests – and then show them how they can help stop it," John Larigakis, CD at 123w, said in a release.
Six months ago, the province received an independent review that recommended a number of measures to protect its old-growth forests. But the province has since deferred logging on only 3,800 hectares of the unprotected forests, meaning 99% of  spaces covered in the report remain at risk. The bears depend on the spaces for winter hibernation, birthing and rearing of their cubs.
The goal of the campaign isn't to end logging – which is a vital industry in the province – but instead to encourage the companies behind it to shift to more sustainable sources, such as tree farms.
"When we cut down old-growth forests, we take away the irreplaceable denning habitat for black bears. It's a death sentence for the species and a loss for ours as well," Kendra Fanconi, artistic director of the Only Animal, said in the release. "We believe there's a sustainable way to log … We don't have to eliminate 3,000-year-old ecosystems and the wildlife that lives there."