Cossette reawakens Toronto's museums
Torontonians think the city's history is dull. Will a refreshed image focused on bold storytelling convince them to venture out?

The city may be known as Toronto the Good, but its previous information site could have easily given it the new nickname, Toronto the Bad. But, thankfully, the City of Toronto's former clunky website (which was created to entice residents and visitors to explore more of the city's sights) finally got a refresh from agency Cossette.
The shop's strategy and design team worked with the city to build a new visual identity and storytelling strategy that looks to awaken people's (perhaps dormant) passion for history and getting more of them to check out Toronto History Museums, of which there are 10.
However, the City of Toronto has its work cut out for it: according to a 2019 Nanos survey of 700 residents, a woeful 94% of respondents 18-54 admitted to not having visited any of the city's historic sites in the last five years. When Cossette delved deeper into why, the shop discovered that there's a lingering perception about the history of Toronto being dull and uninspiring.
So, over the course of a month, the agency held vision sessions with more than 70 staff from Toronto's 10 historic sites and the team took learnings and distilled it down to a clear rebranding and communications strategy and a forward-looking aesthetic. The result was bolder imagery that did a better job of showing the kind of vibrant stories being told at the museums.
Here is what the museums' website used to look like: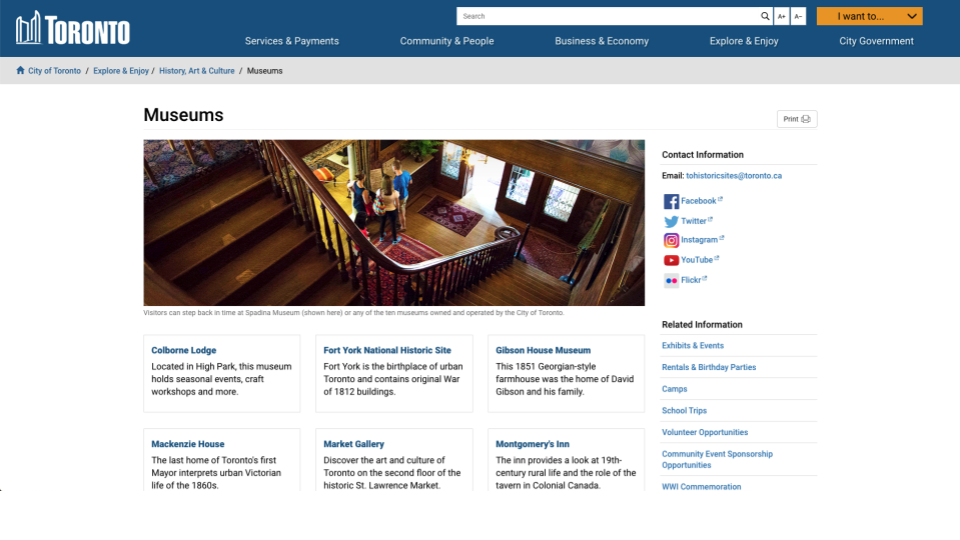 And here's what it looks like after Cossette got its hands on it: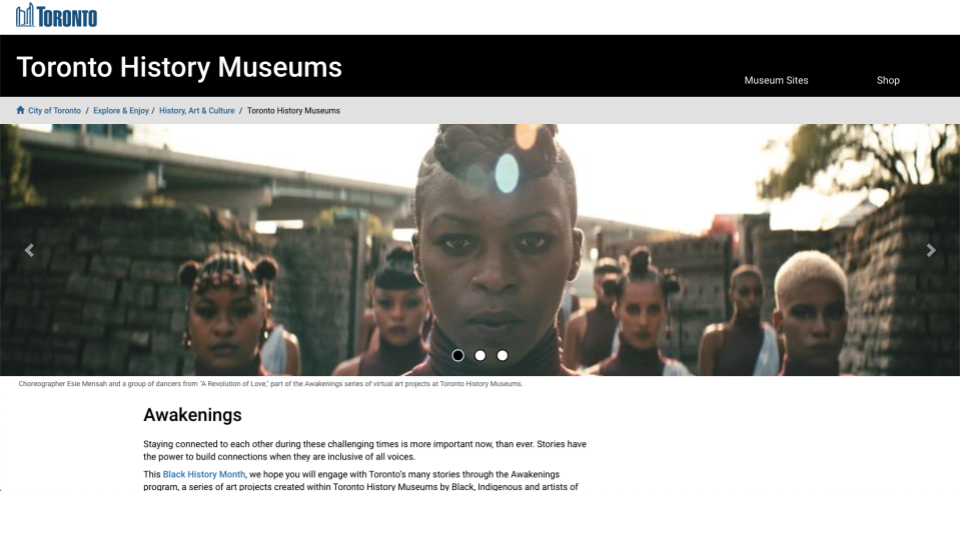 And here's a before-and-after of the kind of branding and imagery the city was using before (on the right) and the kind of visuals its using now: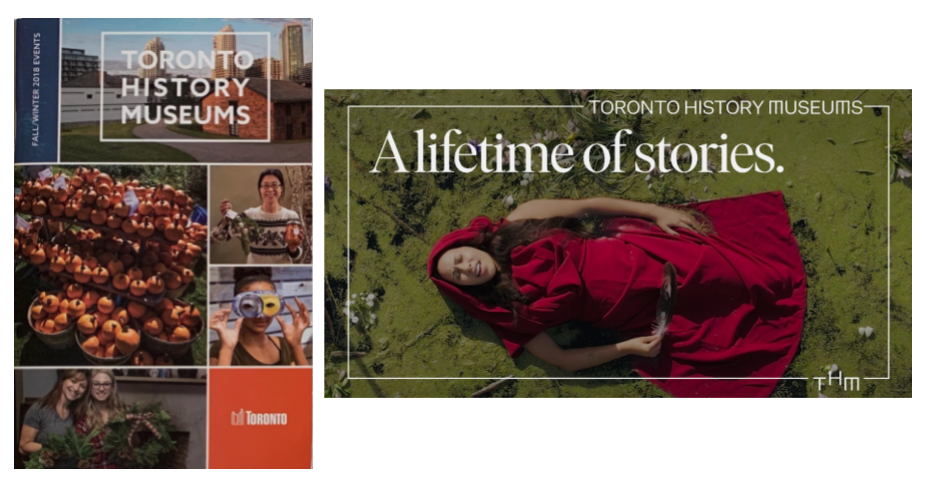 The new identity also helped push the city to take bolder storytelling approach to its programming, and last December, Toronto History Museums launched a series of art projects online to reimagine what a museum experience could be. All of the artwork was developed by Black, Indigenous and artists of colour in "Awakenings" to address the lack of representation in the stories that are told about Toronto's history. This week, it'll launch HerStory, celebrating 14 women who have helped shape Toronto throughout the city's history.
Cheryl Blackman, director, museums and heritage services at the City of Toronto, says that with a 51.5% racialized population, Toronto History Museums, as an organization, has a responsibility to ensure that historic spaces present diverse perspectives. This is especially important in a city that renowned cellist Yo-Yo Ma once said "represents the world."