Centennial focuses on what the pandemic has taught us
Rather than focusing on all that has been lost, the college turns its lens on the opportunities and lessons we've learned.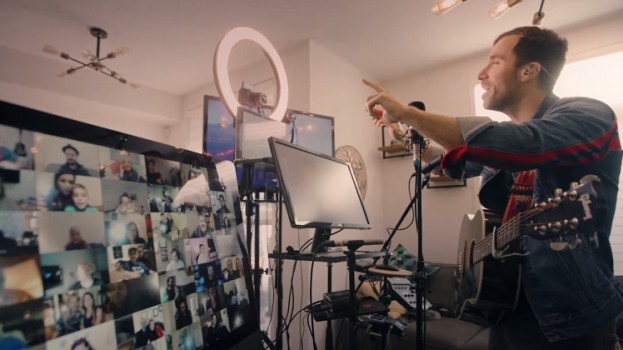 Centennial College is reminding people that the pandemic has made students of us all.
After a year of on-again, off-again lockdowns, many Canadians have had their lives disrupted, be it through the sudden loss of their job or the assignment of new responsibilities. Meanwhile, others have taken advantage of the pandemic as an opportunity to explore new interests.
Whatever the reason, people are developing new skills, and that's the spirit Centennial and Toronto agency Church+State brought to its new campaign, with a spot at its centre.
"When people are thrust into a new environment, the stress and discomfort are followed by incredible pride and fulfillment," said Bruce Williams, director of marketing and communications at Centennial College. "The time we're in is a huge challenge, but it's also a wonderful opportunity. It's an opportunity to learn something new."
The campaign spot features former Olympian Sarah Wells and musician Peter Katz, the latter of whom inspired the campaign after he produced a series of videos educating fellow musicians on how to host virtual concerts.
As they – and others – are shown learning new ways of living and doing, a professor (portrayed by an actress) lectures her students about the value of practical, hands-on experience. "This won't be on the test, this is the test," she says.
The campaign will run through August, with video distributed across multiple platforms, as well as social media assets.
Credits
Brand: Centennial College
Clients: Bruce Williams, Chris Jardine
Agency: Church+State
Account Leads: Kathryn Kinsey, Morgan Brennan
CCO / Writer: Ron Tite
Art Director: Angelica Frak
Production: Airfoil Media
Producer: Ariella Naymark
Director: David Kalinauskas
Cinematographer: Andrew Curr
Colour: Zach Cox
Audio Post Production: Post Office Sound
Audio Post Supervisor: Evan Miles