Ratesdotca has a cow about auto insurance
The insurance-buying platform is urging Canadians to use its service to avoid getting "milked" on their rates.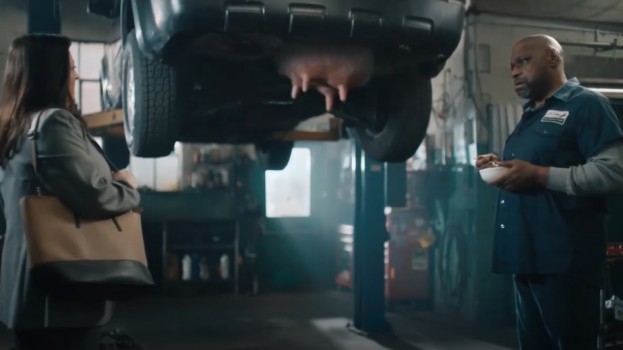 Insurance can be one of the most costly recurring expenses of car ownership, and according to a survey conducted by Leger for Ratesdotca, many Ontario policyholders didn't compare rates in the past year.
Now, in its first brand campaign, the insurance-buying service is urging Canadians to change that by using it to shop for their auto insurance to avoid getting "milked."
The campaign is part of Ratesdotca's new brand platform, named "Don't Get Milked," which has been created in collaboration with agency Zulu Alpha Kilo.
It leans heavily on the humorous image of an udder, which appears in all of its visual executions, including TV, online video, and digital and OOH boards and stands in as a clear symbol of a consumer being milked with expensive rates from their insurance provider.
"We know insurance can be a dry subject and that most Canadians can be complacent about their automobile insurance renewal," said Zak Mroueh, founder and CCO at Zulu. "We knew we had to do something that would breakthrough and get the attention we were looking for. We landed on a very clear, but extremely memorable way of getting Canadians to think about their car insurance and realize they might be overpaying."
The campaign also includes a radio spot narrating the story of a customer – "freshly-milked Jeff" – who is being milked on his insurance, while social and digital ads specify which cities in the Greater Toronto Area are paying the most and specifically target new car owners and other customers who could most benefit from the savings Ratesdotca says it can provide.
The core "Don't Get Milked" campaign will run until the end of June, while digital and social assets will run until the end of 2021.
Credits
Client: Ratesdotca
Agency: Zulu Alpha Kilo
Chief Creative Officer: Zak Mroueh
Group Creative Director: Ian Simpson, Catherine Allen
Art Director: Michael Siegers, Manali Kulkarni, Jenny Luong
Writer: Jonah Flynn, Dylan Verwey, Nick Asik
Designer: Ryan Booth, Vince Rozas, Stephanie Yung, Omar Morson, Zoe Kim
Account Team: Lisa Sousa, Nina Bhayana, Chris Rosario
Strategic Planner: Tim Hopkins
Clients: Igal Mayer, Leonie Tait, Flora Cheung, Lydia Ku
Agency Producer: Revital Grunberg, Houng Ngui
Media Agency: OMD
Media Team: Garrett Mitchell, Christine Wilson, Peter Venus, Alston Lobo, Ben Aydin, Arthur Hsueh, Dwayne Mataseje
Production House: Untitled Films
Executive Producer : Peter Davis
Line Producer: Kelly King
Director: Francois Lallier
DOP: Francois Gamache
Casting Director: Steven Mann Casting
Post Production: Zulubot
Editor: Max Lawlor, Jessie Posthumus
Online Artist: Alex Boothby
Post Producer: Mariya Guzova
Transfer House: Alter Ego
Colourist: Eric Whipp
Producer: Jane Gearrah
Music House: Eggplant
Audio Director: Adam Damelin
Sound Design: Peter Pacey
Producer: Nicola Treadgold
Engineer: Dan Horton, Ben Spiller
Studio Artists: Pavel Petrycki, Jenny McCracken
Developer: Kyle Collins