Petcurean gives a snapshot of health with its redesign
Subplot Design helped make sure all the information about the company's Now Fresh line didn't overwhelm pet owners.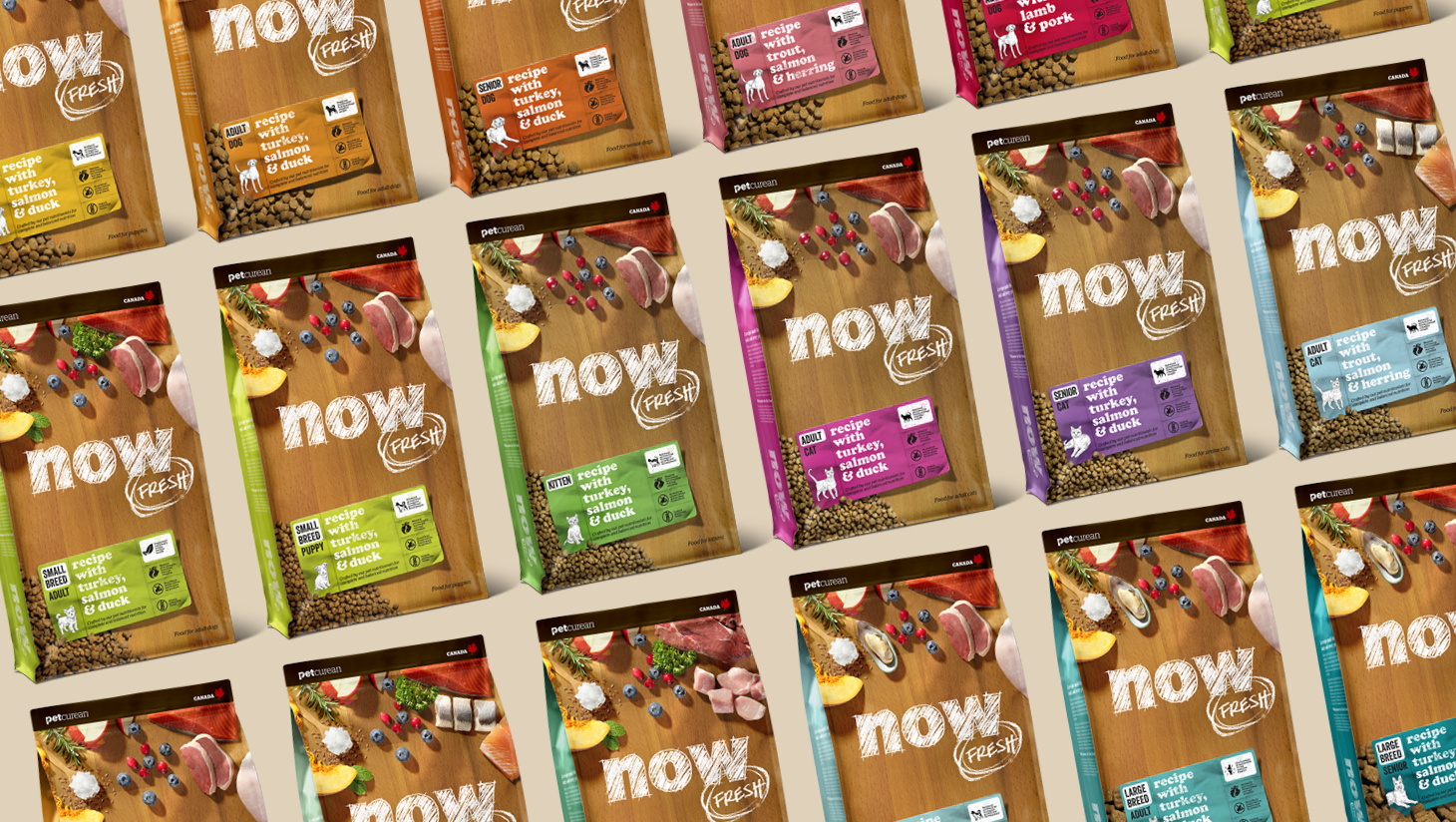 Pet owners can be an obsessive bunch, especially when it comes to what they feed their four-legged family members.
Petcurean has always tried to serve the more health-minded pet owners with its Now Fresh line, and a package redesign by Subplot aims to strike a balance between making sure they have all the info they need, without being overwhelmed in the pet food aisle.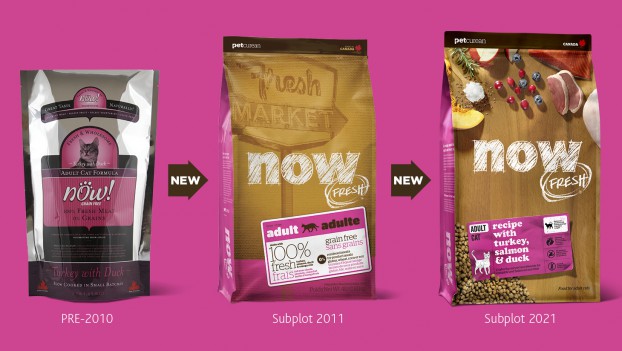 The new design takes heavy cues from the design work Subplot first did for the brand in 2011, but with a few very important changes. The most prominent one is the food photography now used on the front of the packaging, making it that much easier for pet owners to tell at a glance exactly what ingredients go into each bag.
But one of the most significant changes is on the back of the package: answering demand from owners, the back panel has been expanded with significantly more information to give them piece of mind about what they feed their pets, with key ingredient information, product features and the brand's own story about how it makes its food.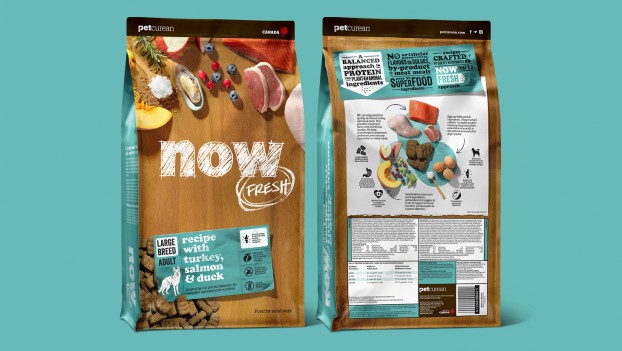 However, as much as they want that amount of information, it can still be overwhelming to consumers when they are trying to make a purchase decision. So, Matthew Clark, CD and lead designer at Subplot Design, says the agency developed an information hierarchy focused on taking the information that was most important to pet owners, and communicating it clearly and simply.
That's why, at a glance, each package is clear about the type, size and age of pet it is for and – using the same thinking that led to food photography being a key part of the design – the flavour of the recipe, making the decision-making process a bit easier for pet owners. Also helping that is the fact that the photography on the package also shows the food at 100% size. There are also icons that communicate the most important health features of each food, as well as features that are consistent across the product line, such as the "superfood" ingredients and minimal use of processing.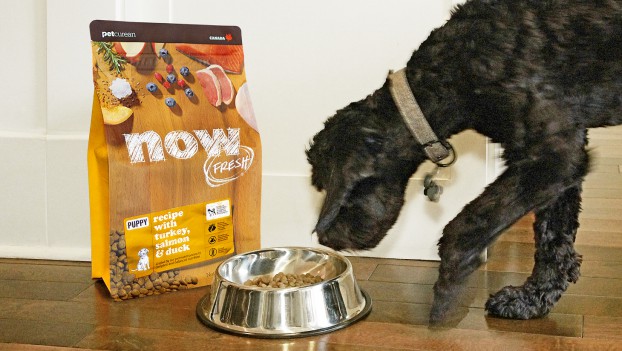 Credits
Creative concept and implementation: Subplot Design Inc.
Design: Andrea Tombleson, Matthew Clark
Typography and icons: Andrea Tombleson
Creative directors: Matthew Clark, Roy White
Photography: Raeff Miles
Illustrations (pets): Diana Finch
Printing: Peel Plastic Products