Heinz Ketchup is playing with its food
The brand's label is recognizable enough to stand in for its own name, so it turned burgers and fries into the keystone shape.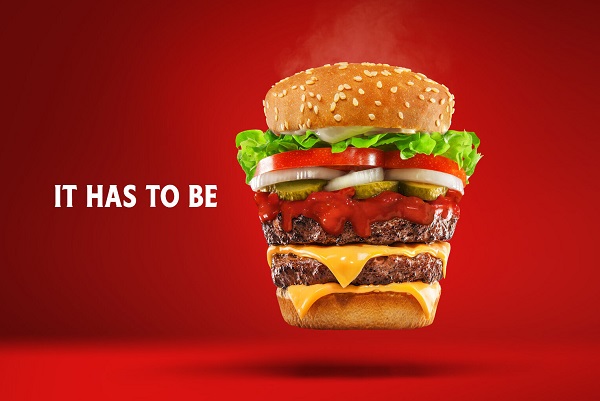 In a popular Simpsons episode, crotchety billionaire Monty Burns loses his vast fortune and is suddenly forced to become more self-sufficient, absent his sycophantic assistant Smithers. In his first ever solo grocery run, however, he finds himself stymied at shelf by whether a popular red condiment is called "catsup" or "ketchup."
But there's no such confusion with most other shoppers in the condiment aisle, who would be able to single out a bottle of Heinz Ketchup, even if the brand removed its name from the label. In fact, its latest campaign is counting on it.
With an assist from creative agency Rethink, Heinz is reimagining "It has to be" by taking its name out of the tagline altogether. But much like kids playing with their food, the brand is recreating the shape of its "keystone" label with a cheeseburger, hot dog and fries to stand in for the Heinz name.
The campaign launch is supported both in digital, print and out-of-home.
Daniel Gotlib, associate director, brand building and innovation at Kraft Heinz, likens the new work to the "Draw Ketchup" campaign, a social experiment in which it anonymously asked people to sketch the product, it saw time and again that respondents drew the Heinz bottle – along with its keyhole emblem.
"That intuitive association with the Heinz logo crystallized our approach for this campaign," Gotlib says.
The brand is famous, of course, for its slow pouring ketchup, a message amplified with "the world's slowest loading website." It recently activated a jigsaw puzzle for those with longer attention spans so they could occupy themselves during lockdown.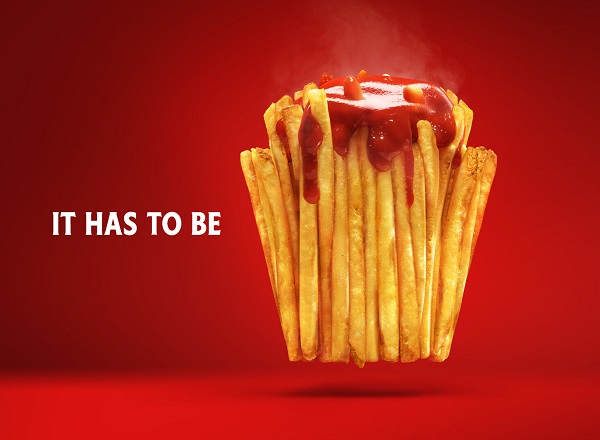 Credits
Client: Heinz Ketchup (Kraft Heinz)
CCO: Aaron Starkman
Executive Creative Director: Mike Dubrick
Creative Director | Head of Art: Joel Holtby
Art Director(s): Ryan Cookish, Rachel LeBlanc
Writer(s): Mike Dubrick, Ryan Cookish, Rachel LeBlanc
CGI Artist: Brad Pickard
CSO: Sean McDonald
Strategist: Julian Morgan
Producer: Kyle Hicks, Narine Artinian
Date of First Appearance: April 12th, 2021
Account Services:
Amy Greenspoon, Group Account Director
Kai de Bruyn Kops, Account Director
Katherine Ly, Account Manager
Client:
Nina Patel – Head of Brand Build Communications & Innovation
Daniel Gotlib – Associate Director, Brand Building & Innovation – Taste Elevation
Chanel Simpson – Senior Brand Manager Brand Building & Innovation
Keeyan Arvandi – Senior Associate Brand Manager
Other Credits:
Media: Carat
PR: The Colony Project
Community Management: SALT
Web Development: Cheetah