Toronto businesses find a new use for Amazon boxes
Taxi is working with two small shops to turn the internet retailer's shipping containers into business cards.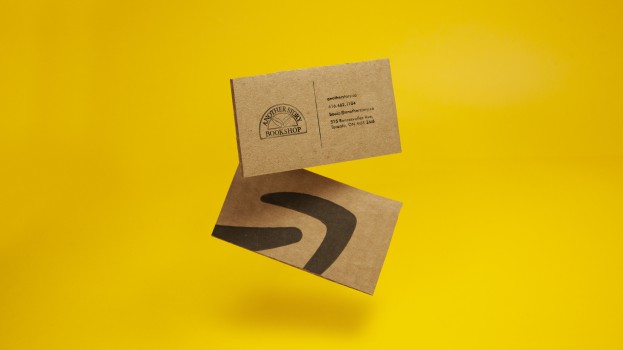 It has been a difficult year for small, local businesses who have had to cope with shifting restrictions and on-again, off-again lockdowns amid the coronavirus pandemic. At the same time, shopping for online competitors such as Amazon has boomed.
So marketing agency Taxi has partnered with a pair of Toronto businesses – book store Another Story and Sweet Pete's Bike Shop – in a new campaign that repurposes used Amazon shipping boxes as business cards.
The organizers of the campaign, which is called Unbox Local, scoured the city for the boxes and then cut and stamped each one individually, says Alexis Bronstorph, co-CCO at Taxi. The goal is to give local businesses another tool to promote themselves in this challenging time.
"It's heartbreaking to see the impact these lockdowns have on small business," says Bronstorph. "We knew we had to start the shop local conversation again, or at least keep it going."
The campaign is open to other businesses, which can sign up on the campaign's website for the chance to receive a free stamp.