We can be heroes, just for one BIA
The Local Collective looks for crusaders that have stepped up for small businesses in Toronto's Roncesvalles neighbourhood.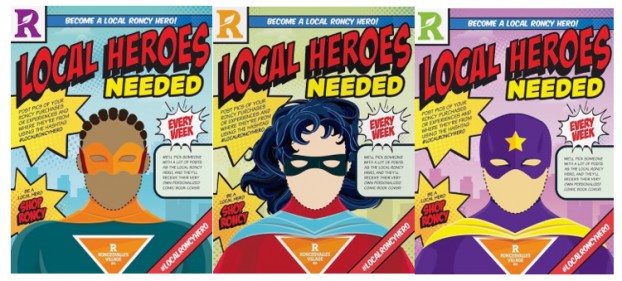 The Roncesvalles Village BIA is looking for a few crusaders with the launch of its "Local Heroes" campaign.
"Local Heroes" is the second iteration of the "Not for Lease" campaign, released to coincide with last week's National Superhero Day, and is meant to once again draw attention to the plight of small business owners in the West-Toronto neighbourhood.
The Roncesvalles Village BIA-boosting campaign was developed by Toronto shop The Local Collective, and the agency was tasked with creating a campaign that continued to show "Roncy Love."
"The community deserves to be showcased for the superheroes they truly are," says agency founder and managing director Kaitlin Doherty.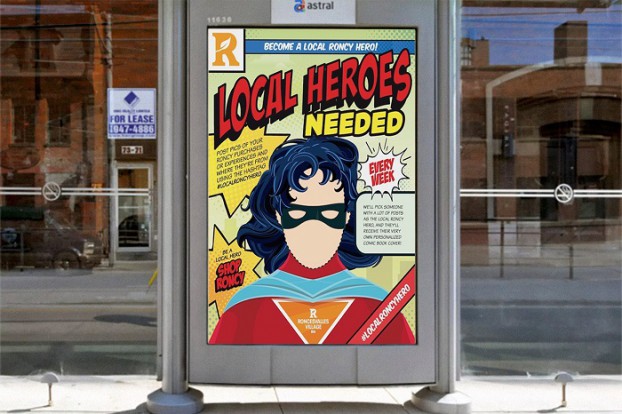 Every week a winner engaging online through the hashtag #LocalRoncyHero will be announced. The winner will receive a custom personalized comic book cover and have their "hero" cover shared on the BIA's social feeds, along with printed versions of the posters put up in small businesses throughout the neighbourhood. Winners will also get a printed and framed copy of their one-of-a-kind superhero cover.
According to Adam Langley, the BIA's vice chair, Roncy residents have stepped up and continued to come to the rescue of local and independent businesses.
"We can't thank our neighbours and neighbourhood enough. It's important as we all go through this really trying time to celebrate and thank those people that have made a difference and this community needs to be thanked," Langley says.
The "Local Heroes" program will continue through May, reminding residents that showing their local love can save the day and encouraging other local neighbourhoods throughout the city of Toronto to nominate and find their own local heroes.
With COVID case counts soaring and numerous lockdowns in effect, according to Canadian Federation of Independent Business figures, only 56% of small businesses are fully open, down from 62% in March. According to CFIB data, 29% of small business operators say they feel optimistic about their financial situation in 2021.