Expedia gives travellers a hand from Joe Jonas
Literally. The travel company has made 150 replicas of the singer's hand as it looks to eliminate more travel stress.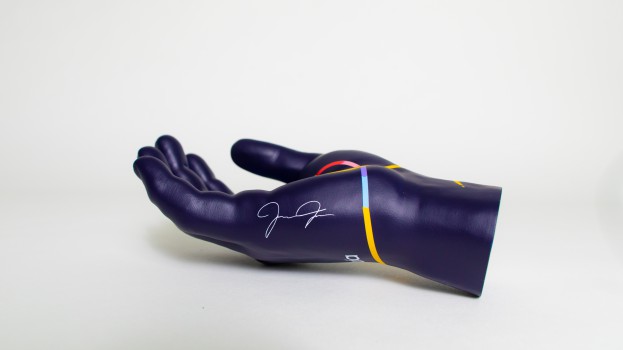 International travel has been off the table for most during the pandemic, but as a future where it might again be an option begins to take shape, Expedia has been conducting research into how Canadians feel about heading abroad.
According to that research, 60% of adult respondents feel stressed about booking international trips. Meanwhile, 28% of those surveyed said they could use a helping hand while abroad.
Armed with these statistics, and perhaps taking them a bit too literally, Expedia has partnered with singer, songwriter and actor Joe Jonas to offer a limited-edition piece of art: the Expedia Helping Hand.
The hand is a 3D printed replica of Jonas' own right hand, individually painted with custom artwork, numbered, and signed by Jonas himself. Only 150 of the hands have been made.
"It's going to take time for travellers to adjust to a post-pandemic life and the new norms this may entail," explained Nisreene Atassi, senior director and global head of communications for Expedia Brand, in a release. "Providing a helping hand to travellers is our mission, whether it's a physical hand to hold for added comfort, or the act of arming them with all the information they need to confidently plan their next trip."
The effort ties to a rebranding and repositioning Expedia revealed last month. Even though a lot of travel is still of the table, future intent is on the rise, so the travel site has been trying to tap into that by showing it can be a more holistic partner that can take a lot of the stresses of planning off of a traveller's plate, not just finding deals on flights.