Biore calls out people for not washing their face
Using census data, John St. made digital billboards that deliver a personal message about not skipping your nighttime routine.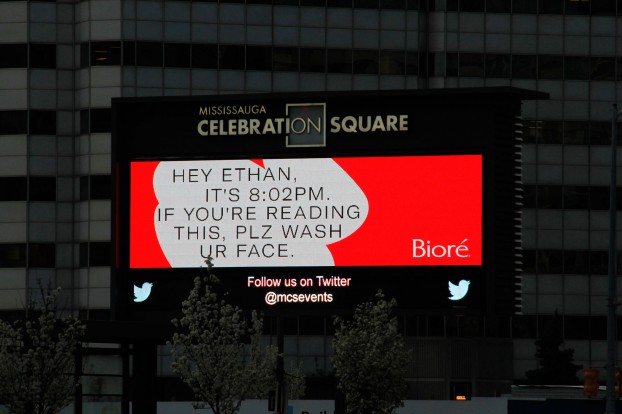 We've all been in a place where it's getting late and figure there's no harm in skipping your nighttime routine so you can get right into bed. After all, who is going to know if you don't wash your face for just one night?
Biore. Biore will know.
At least that's what the skincare brand is implying with its newest campaign. Creative agency John St. and media agency m/Six created ads and placed them on digital billboards outside of condo and apartment complexes in Toronto and Mississauga every evening from 8 p.m. and 2 a.m. And not only are the ads reminding people that it's the perfect time to wash their face before bed, they also seem to be directly addressing the people living there, calling out people like Matthew and Ava by name.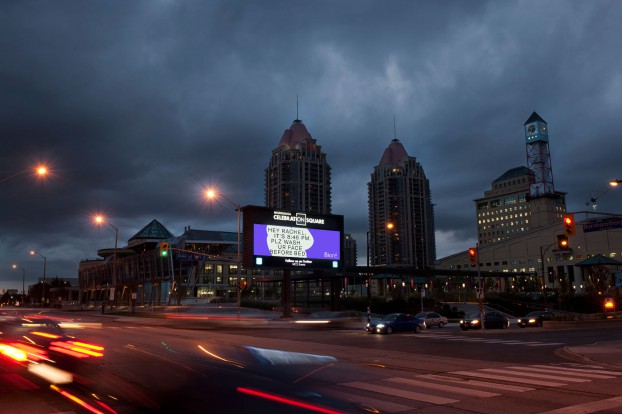 What's actually happening here is that John St. used census data to determine the most common names for people living in the complexes. So while there's no fishy data harvesting going on that lets Biore know that Rachel is living nearby, the odds are pretty high that few Rachels will see the billboards and head to the sink.
"We knew the solution needed to feel personal, since we're infiltrating people's nighttime routine," said Cam Boyd, creative director at John St. "That's why we chose to use a mass media channel in a direct way, creating a billboard that feels like a text from a friend who knows you a little too well." And we imagine that even if you're not an Ethan or Chantal, seeing them get a gentle reminder will likely give you a nudge into the bathroom, too.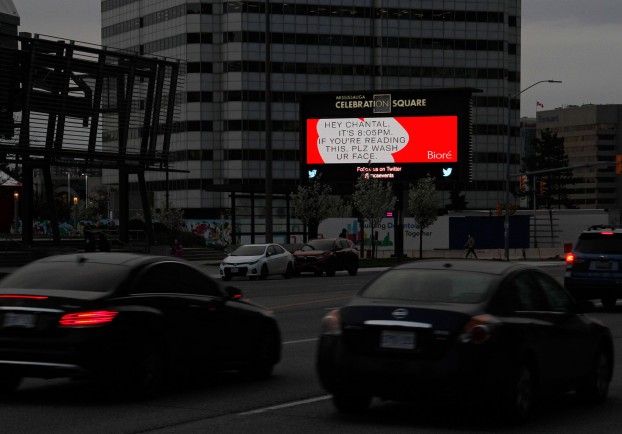 For people that aren't living in those condos (or who do but are among those of us that scroll through YouTube before bed instead of looking out their balcony windows), the campaign also includes contextual pre-roll ads that reference the content being watched, be it people playing Animal Crossing or award show acceptance speeches. In Quebec, a French version of the execution does something similar, instead referencing the province's most popular TV shows that people may be staying up late re-watching.
Credits
Client: Kao Canada
Brand: Biore
Director of Marketing & Business Development, Kao Canada: Teri Barrigar
Associate Director of Marketing, Kao Canada: Lori Bianchi
Brand Manager, Biore: Monique Milewska
Agency: john st.
Chief Creative Officer: Cher Campbell
Creative Director: Cam Boyd
Associate Creative Director: Natalie Mathers
Copywriter: Maddie Rosenberg
Business Lead: Lindsay Day
Account Director: Jamie Faltl
Account Executive: Emily Sabetti
Media Agency: m/SIX
Associate Director of Planning: Nicole Saab