SickKids shows what dad goes through on hard days
Cossette's follow-up to its Mother's Day campaign turns the camera to how a dad is supporting his family during treatment.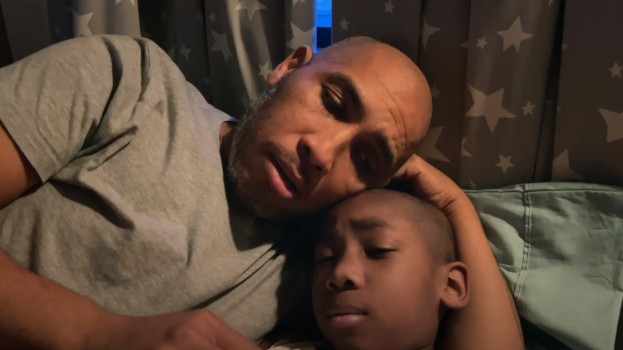 The SickKids Foundation is building upon its Mother's Day campaign with a spot for Father's Day.
Thematically and in presentation, the Father's Day campaign mirrors an earlier "Hard Days" campaign for Mother's Day, showing the same family through the ups and downs that happen over the course of a year of treatment at SickKids. But this time the camera is turned to all the things dad is doing during all of these moments, from shaving his head to match his son's, to taking on more household duties so mom can take the lead on treatments.
Created by Cossette, the spot is part of a push to boost awareness of its Get Better Gifts program – the same program promoted in its Mother's Day campaign. Get Better Gifts encourages people to buy charitable gifts on behalf their loved ones, which range from arts and crafts supplies to therapeutic family and play spaces. By purchasing a gift, they support programming and development at SickKids, as well as provide supplies for individual families.
Credits
Client: SickKids Foundation
Agency: Cossette