Harlequin tries an uplifting approach to bring in readers
To promote a faith-based imprint, Round created a campaign that is less about hunks and more about feelings of inspiration.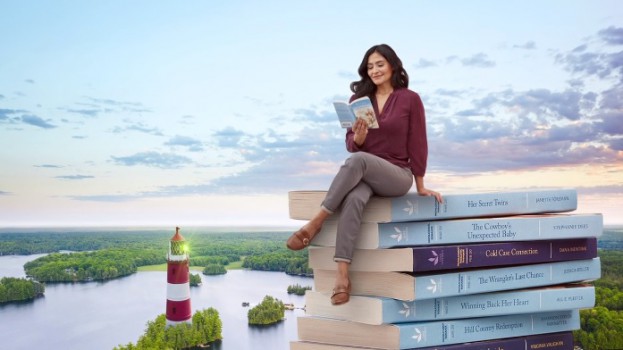 Amid the pandemic, positivity and hope have sometimes been in short supply as the stresses of everyday life were compounded by new challenges and worries.
It's in this context that Harlequin has launched a new, integrated campaign to promote its faith-based, inspirational imprint, Love Inspired.
Harlequin is best known for its steamy romance novels, and previous marketing has been more, shall we say, scintillating. Tounge-in-cheek ads have showed hunks from Harlequin book covers in everyday situations as a way to poke fun at tropes of the genre and get readers to embrace the popular, though critically maligned, genre.
Needless to say, that approach may not be as relevant to faith-based stories or an effective way to reach their readers.
Paul Riss, founding partner and CD at creative agency Round, which developed the campaign, says research showed Love Inspired readers feel "inspired by the positive, uplifting stories of faith and hope." With that in mind, "Stories to Uplift and Inspire" aimed to reflect those feels by placing readers on stacks of Love Inspired books, which tower over various scenic backdrops.
Rather than shoot a single film for different formats, Round shot still images and animated them, which "allowed us to provide far more assets to be deployed across all media channels," explained Riss.