Putting a human face on travel booking
Broken Heart Love Affair's chilling new spot for Internova Travel shows AI might not have the same idea of "fun" as you do.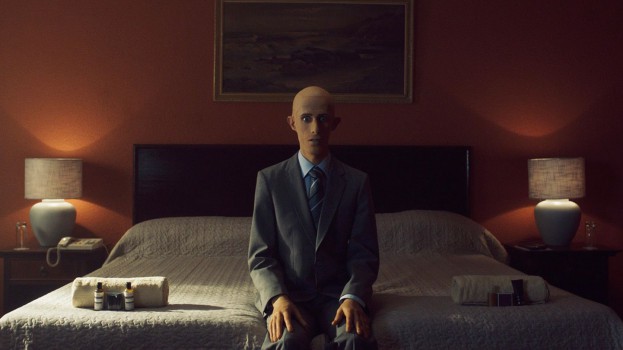 Internova Travel Group is trying to show that, when it comes to booking a fun trip, a human being that actually cares about you is probably a better bet than a cold, unfeeling robot.
The "Go Human. Book Human" campaign, created by agency Broken Heart Love Affair, is led by a spot showing a literal robot walking through various steps to try and emulate the kind of insight that a human advisor might provide. The often-sinister walk through the hotel shows that it the AI is not really focused on what the establishment has to offer, but more on the kind of information and data it has been able to constantly collect on a person, so its recommendation must be perfect, right?
There has been a rise in interest in working with human travel agents as more consumers realize they can offer the same amount of convenience as booking websites and apps, but with a personalized touch and added benefits. J.D. O'Hara, CEO of Internova Travel Group, says the pandemic made those benefits especially apparent, as people who booked online often had to deal with frustrating experiences trying to get refunds or rebook after travel restrictions went into place.
But given that it may have been some time since people have used a non-digital tool to plan their travel, they might not know where to start when it comes to finding a travel agent. So, a web experience created by BHLA's sister agency Lifelong Crush attempts to make that a little easier, showing profiles of various travel agents located throughout the U.S. who are available for phone, text or video chats to begin the planning process.
Though the campaign is only running in the U.S., it features a strong Canadian connection. Besides being created by Toronto's Broken Heart Love Affair, which picked up the Internova account at the beginning of the year, you might recognize a familiar name listed as the client if you've scrolled ahead to the credits at the end of this story: Brent Rivard, previous president of Mass Minority, who signed on as Internova's CMO in April after several months consulting on the company's marketing efforts.
Credits
Client: Internova Travel Group (Brent Rivard / Angie Licea / Don Jones)
Agency: Broken Heart Love Affair
Partners, Chief Creative Officers: Carlos Moreno, Denise Rossetto, Todd Mackie
Partner, Chief Strategy Officer: Jay Chaney
Partner, Chief Business Officer: Beverley Hammond
Creative Directors: Jordan Hamer, Spencer Dingle
Copywriter: Jordan Hamer
Art Director: Spencer Dingle
Designer: Rasna Jaswal
Agency Producer: Erica Metcalfe
VP, Client Success: Cass Farry
Account Director: Naomi Olsen
Production Company: Frank Content
Director: Rodrigo Garcia Saiz
Executive Producer: Danielle Kappy
Producer: Keren Kilcoyne
Director of Photography: Rory O'Grady
Post Producer: Nathan Dharamshi
Production Service Company: Gatehouse
Executive Producer: Beverley Wynn
Bidding Producer: Karin Tanchel
Edit House: Black Ginger
Editor: Jaco Rossouw
VFX: Black Ginger
Online: Eddie Addinall
Motion Graphics Designer: James Paznar, Super Duper
Audio House: OSO
Audio Engineer, Creative Director: Daenen Bramberger
Creative Agency: Lifelong Crush
Technology + Development Partner: Array of Stars
Creative Directors: Spencer Dingle, Jordan Hamer, Mark Rozeluk
Copywriter: Sasha Downer
EVP, Managing Director: Caroline Kilgour
Account Director: Carlos Game
UX: Adam Slayer, Lauren Suh
UI: Jonathan Agomaa
Lead Developer: Bohdan Anderson
Digital PM: Leigh Lenchner