Sunnybrook creates an ad blocker for grieving parents
To open up a wider conversation about pregnancy loss, NFA created a tool that will keep out triggering baby ads.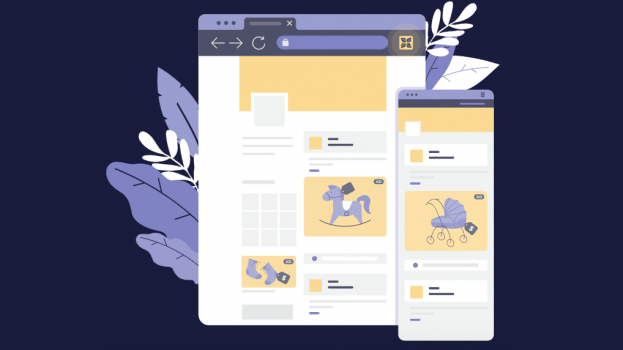 Ad targeting can be a little aggressive sometimes.
Look up a hotel or wedding venue, and you'll be chased around the web with ads for travel packages and sales on suits, often long after your vacation or wedding day have long passed. New and expecting parents might be more familiar with this than anyone else, representing 3.5 million people across major ad networks.
But what is a minor annoyance for most people can become a retraumatizing occurance for those who have experienced pregnancy or infant loss.
While their lives may have changed expectantly, their digital footprint hasn't, meaning parents in the midst of grieving can still receive ads for baby products up to 540 days later.
To help remove emotional triggers from the grieving process, Sunnybrook Hospital and No Fixed Address created an ad blocker specifically geared towards these parents. Through an extension available in both Chrome and Firefox, the plug-in will direct parents through settings that will help them avoid baby-focused ads, ultimately blocking content that would have come in because an ad network believes them to be a new parents.
The ad blocker is part of a bigger campaign No Fixed Address is working on for Sunnybrook aimed to normalize the conversation around pregnancy loss. While 25% of pregnancies end in loss, 41% of parents who experience it feel shame and avoid talking about it, with two out of three women feeling like they can't even talk to their best friend. Talking about it is a major part of the healing process, but it's a subject that is nonetheless difficult to bring up, so NFA created a video that can be shared with people directly or posted on social feeds to invite friends and family to offer support and start the conversation.
Credits
Client: Sunnybrook Hospital
Agency: No Fixed Address