Human Rights Foundation hijacks a Yeezy ad
Taxi helped the foundation bring attention to the use of forced Uyghur labour in the fashion industry.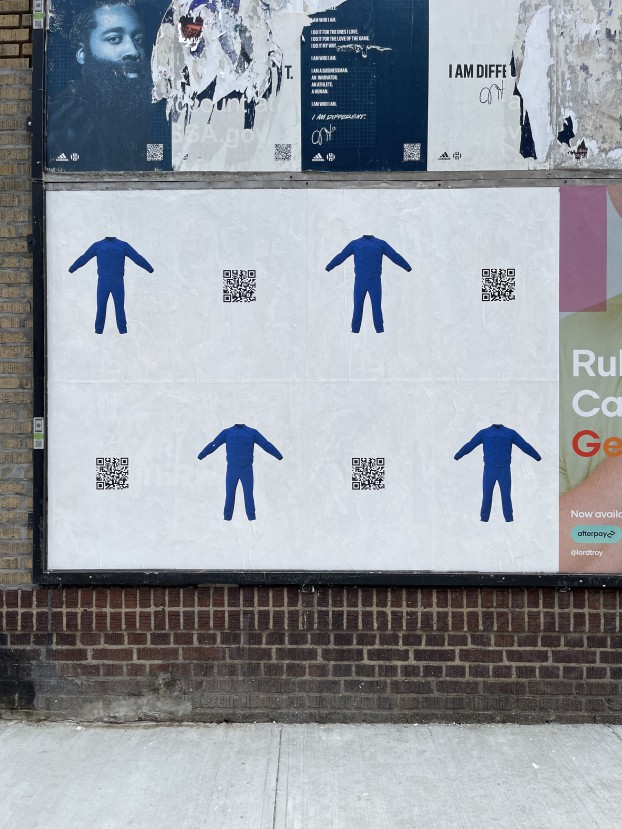 People in New York City last week were greeted with a plethora of outdoor posters and ads featuring nothing more than a light blue jacket and a QR code.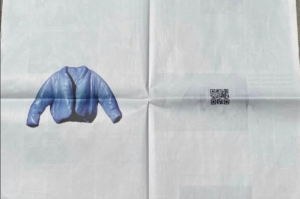 The campaign was for the first collaboration between Kanye West's Yeezy brand and the Gap. Most saw it as a clever, minimalist way to build hype for whatever was behind the QR code (which was, perhaps predictably, a way to buy the jacket).
But the Human Rights Foundation (HRF) and Taxi saw an opportunity to bring attention to one of the biggest issues facing the fashion industry: as many as one in five cotton products sold today are the result of the forced labour of Uyghur and Turkic Muslim peoples in Xinjiang, according to the HRF.
So, to raise public awareness of the fact that fashion giants are profiting off of forced labour and help consumers to think more critically about their fashion choices, Taxi created ads that look very similar to the Yeezy ones – except instead of a puffer jacket, the posters showed the blue jumpsuit worn by Uyghur prisoners. And instead of the QR code taking you to The Gap's website, it took people to one educating them on the issue, as well as how to make more informed choices and how they can take action on forced labour in fashion.
The campaign not only attempted to replicate the strategy that made the Yeezy ads so effective, but hijacked some of the attention they had previously generated, drawing in a captive audience that may have been seeking out the much-hyped posters.
Credits
Clients: The Human Rights Foundation
Agency: Taxi