Lifesaving Society delivers a stone cold message
Lg2 creates a campaign aimed at showing youth that drugs and alcohol shouldn't be combined with boating.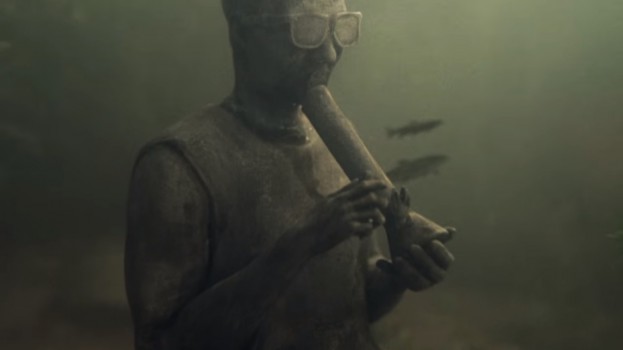 Drug safety PSAs are difficult to get right. Though often created with good intentions, they can come across as heavy handed, melodramatic or worthy of parody.
Still, the messages are often necessary ones – and the Quebec chapter of the Lifesaving Society has launched one such campaign of its own in collaboration with long-term agency partner Lg2 as it hopes to combat one of the leading causes of drowning deaths in the province.
The campaign combines stark imagery – stone statues of young partiers enjoying cannabis and alcohol are shown submerged underwater while muted music plays in the background – with a straightforward message that "when you're stoned, your judgment sinks."
The message is not necessarily that "drugs are bad," but that the risk comes when they are combined with other activities. The campaign was created to raise awareness of the potentially deadly consequences of drug and alcohol use on the water and is "the first time the Lifesaving Society has addressed young people and talked about drug use" since new cannabis legislation was introduced in 2018, according to Frédéric Tremblay, CD at Lg2.
"To avoid repeating last summer's high death toll and given that alcohol and drugs are the cause of more than one-third of drownings in Quebec each year, we had to target young people and their consumption habits on the water," says Raynald Hawkins, general manager of the Lifesaving Society, in a release. "Our lakes and rivers are going to be busy this summer as last, so the campaign is very important."
The 30-second spot is running on air and online until Sept. 6.