CAA tries to help drivers and cyclists get along
With a surge in cycling and more drivers returning to the road, 123w's new campaign puts the groups through therapy.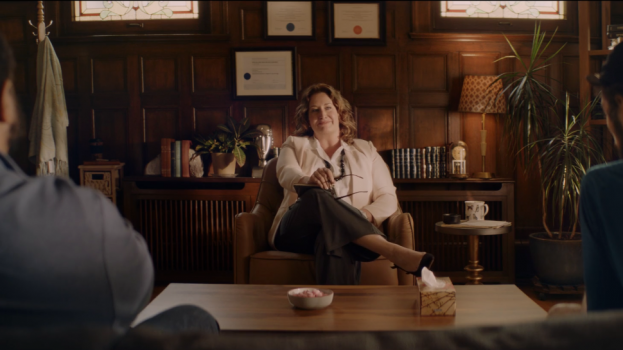 The Canadian Automobile Association (CAA) is trying to bridge the divide between drivers and cyclists.
Prior to the pandemic, sharing the road was a major topic, as rates of vehicle-involved injuries and fatalities among cyclists and pedestrians shot up in several Canadian cities, and – nation-wide – collisions with a motor vehicle are responsible for 73% of fatal cycling incidents, according to data from Statistics Canada.
This has resulted in an adversarial relationship between cyclists and the drivers with whom they share the road – and between a boom in cycling during the pandemic and more drivers getting back on the road to commute, the time was right for the CAA to tell the two groups to take the needed space from one another.
In a pair of spots developed in both official languages by agency partner 123w for connected TV, online and social platforms, the organization humorously depicts a driver and a cyclist in therapy with each other, squabbling over their differences. The best path forward from their conflict? Some time apart.
"We wanted to improve road safety in a way that felt authentic," said Ian Jack, VP of public affairs with the CAA, in a release. "Cyclists and drivers sometimes get cranky with each other. That's OK. We don't need a kumbaya moment – but we do want both to care enough to keep each other safe."
Credits
Client: CAA
Agency: 123w
Production Company: Nova Film
Director: Julien Roy, Francois Lallier
Cinematographer: François Gamache
Offline Editor: Julien Roy, William Pouliot
Colour Grade, Online: Eric Denis, Studio Element
Music House: Rajakovic Electric
Composer: Mark Rajakovic