When you can't go far, Niagara Falls is nearby
Amidst continued travel restrictions, a campaign by Zerotrillion shows locals they can still get that vacation feeling.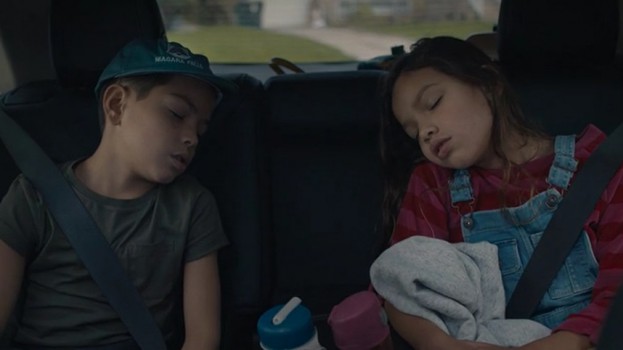 While the tourism industry has been over a barrel of late, Niagara Falls thinks it offers enough to entice domestic staycationers looking to slowly wade back into the vacation waters.
Two 30-second spots for Niagara Falls Tourism, created by agency Zerotrillion, don't call out the attractions one would expect to see in a tourism ad for the region.
Rather, it reminds people that Niagara Falls will still give people in Ontario that holiday feeling without having to venture that far afield – by showing people arriving back at their own home at night after making a day trip.
In the first, two parents with sleeping kids in the backseat exchange knowing glances before using the extra time to catch some rest for themselves. In the second, a younger couple still managed to get the hallmark of a trip, with their backseat full of souvenirs.
"The car ride to Niagara Falls isn't a hurdle for the trip – it's a feature of it. That hour is time to truly reconnect," says Zerotrillion's global CD Adam Fierman. "Rather than highlight the bright lights, great attractions and rushing waters of Niagara Falls, this campaign emphasizes the most important aspect of it: that you can get in your car and just go."
According to the shop, the campaign marks a shift for Niagara Falls Tourism, which had heretofore sought out a more global audience, one that remains out of reach due to pandemic travel restrictions.
Chantal Suthons, the group's director of marketing and communications, says its focus was to reverse the wide net it had cast on a global audience and focus inwards on the millions of Canadians who are longing for that vacation feeling during these unprecedented times of restricted travel, internationally and domestically.