Harvey's continues to bring its 'eh' game
The QSR changes the name of its flagship restaurant to continue playing up its Canadian bona fides.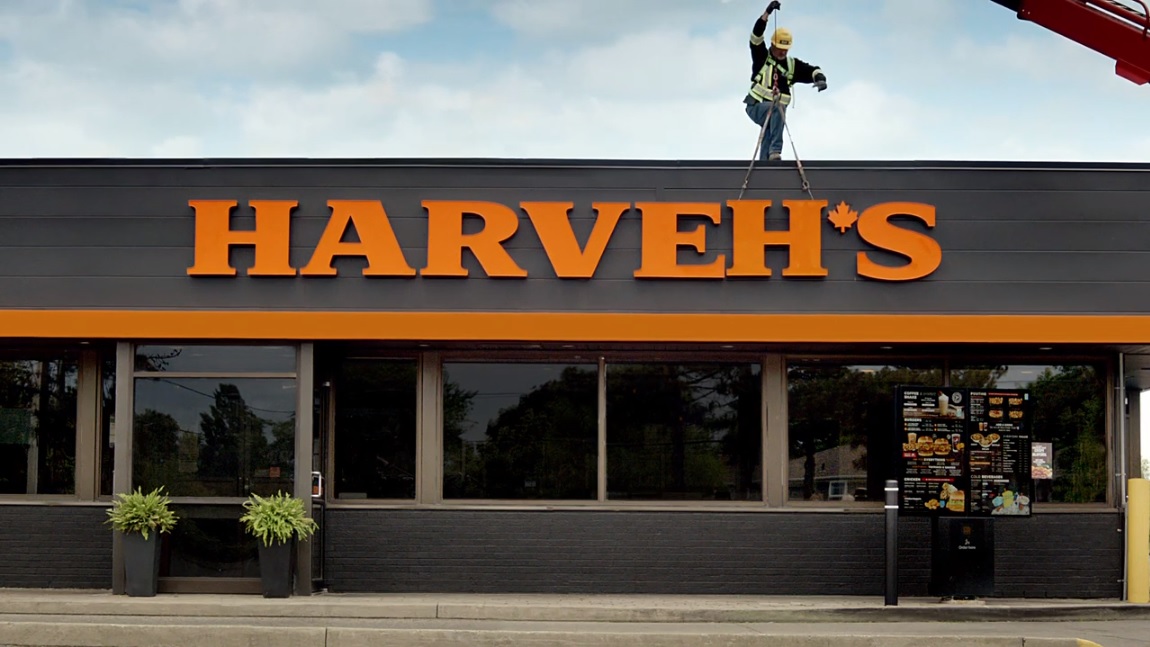 Harvey's has brought back its pair of debating diners for a new stunt to further tout its Canadian credibility.
The diners, who first appeared in a spot in May to promote the QSR's partnership with Tree Canada and its other Canadian bona fides, are again at odds over the spelling and pronunciation of the restaurant's name.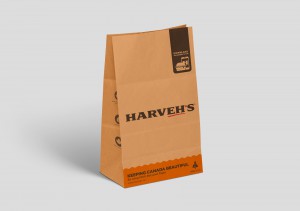 This time, in a push again developed by AOR Giants & Gentlemen, the brand is revealing that it has further leaned in on the Canadian spelling of its name – Harveh's – with a rebranding of its flagship store in Richmond Hill, Ontario.
Until Aug. 9, the store will feature the new "Harveh's" nameplate on signage and takeout bags, while the brand has also changed its name on its website and social media channels.
In addition, people who get one of the "Harveh's" bags and share it on social will be automatically entered into a contest to have the Harvey's "RV'eh" visit their neighbourhood, catering a party for friends and family, as COVID restrictions allow.
The same RV was deployed in late June and early July, with a focus on reaching people in line at pop-up vaccination sites, handing out free burgers and coupons.
The spots are airing from July 19 to Aug. 1 on TV, OLV and social. Genuine Media handled the buy.