Carey Price helps Amazon deliver a home makeover
The Canadiens goalie and interior designer Camille Charland Perez created a thank you for a deserving school volunteer.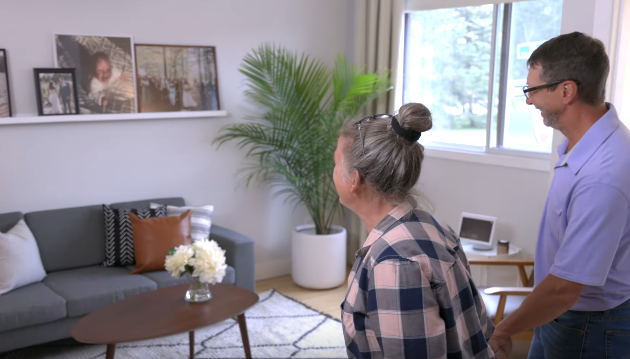 Amazon Canada has recruited some high-calibre talent to celebrate a deserving volunteer in Quebec.
Heather Sim is long time volunteer with with the Breakfast Club of Canada, helping to bring breakfast to students in school. She is a also student monitor and office clerk at Pierre-Rémy Primary School in LaSalle, Quebec.
Outside of the many, many hours she devotes to the school and BCC, Sim is a Montreal Canadiens fan with a self-professed "minimal eye for design."
To honour her commitment to her volunteer work – which included delivering food directly to childrens' homes during the pandemic – Amazon Canada tapped Canadiens goaltender Carey Price and his wife Angela, as well as Montreal-based interior designer Camille Charland Perez, to give Sim's home a makeover. The Prices and Amazon Canada are both partners with BCC.
The makeover focused on Sims' living room, bedroom and playroom, and features furniture and decor from Canadian small business that sell on Amazon, including Polysleep, Nathan James, Soja & Co and Little Bot. It also includes a range of smart home products that work with Amazon's Alexa device.