RBC creates post-pandemic vision boards
A digital campaign by Giants & Gentlemen helps tap into the positive changes Canadians have planned.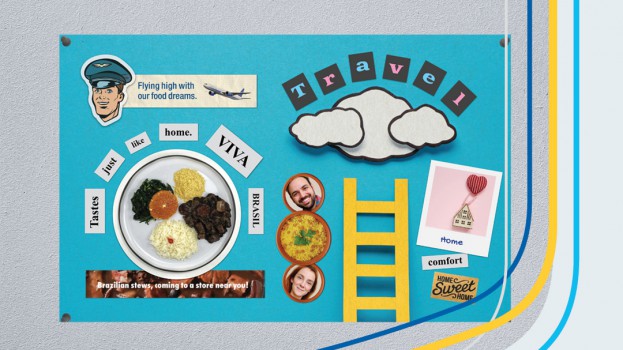 If there is one silver lining in the upheaval caused by the pandemic, it's that it has gotten a lot of people to rethink the things that are important to them, and take the opportunity to create a different, more fulfilling future for themselves. And it seems RBC is trying to capitalize on that sentiment.
Created by Giants & Gentlemen, a new digital campaign shows different vision boards for the kinds of post-pandemic lives people want to live, such as one for a pilot who created a new business after getting laid off, or someone who devoted more time to their community after realizing they weren't happy with their job.
"The pandemic has forced us to have some honest conversations with ourselves about what's important. And it's certainly given us ample time to dream," says Alanna Nathanson, co-founder and CCO at Giants & Gentlemen. "We wanted to leverage that insight and turn it into something fun, understandable, and stress-free."
The other insight that the campaign zeroes in on is the fact that, with all the changes over the last year, Canadians are still adverse to talking about money and finances. By focusing on dreams and passions that someone might feel like pursuing in a time of change, the hope is that it will motivate them to book an appointment with an advisor in order to make their post-pandemic plans happen.
The campaign debuted on Thursday, and also includes an influencer component, encouraging them to create their own vision boards, which they can then share with their followers.
Credits
Brand: RBC
Agency: Giants & Gentlemen