Ungava unveils a new look in Olympic spot
The Corby-owned gin is putting forward its new brand identity, devised by Pigeon Brands.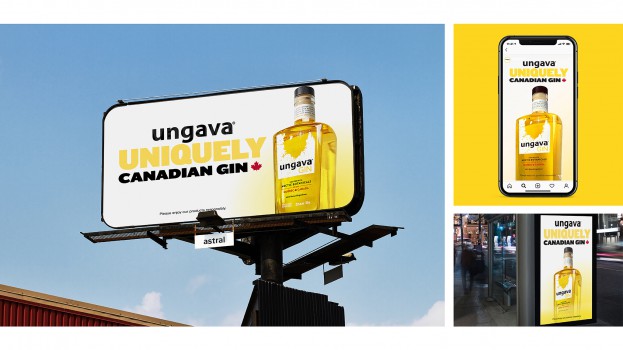 Ungava Gin is celebrating a new look with a brand campaign that debuted during CBC's broadcast of the 2020 Olympic Games.
The campaign puts the gin, made in Canada by Corby Spirits and Wine, front-and-centre to showcase its new bottle and packaging design (which includes a new bespoke bottle and packaging design that draws attention to the provenance of Ungava gin) in a bid to set the brand apart as competition heats up with the rise in the popularity of Quebec gins.
"Amidst the growing number of competitors in a highly dynamic category and with the launch of Ungava Gin's new bottle and packaging, we wanted the brand communication to resonate in the minds of both new consumers in Ontario and existing gin drinkers in Quebec," said Aurelie Goffinet, senior brand manager for Ungava Gin at Corby, in a release.
"We wanted to immerse people in the iconic yellow gin by slowly revealing various parts of the bottle while sharing the distinctive product features that make Ungava a uniquely Canadian gin," added Helena Yoon, ECD at Pigeon Brands, which developed both the campaign and the new identity for Ungava.
The campaign launched on July 26 across TV, OOH, social and online. It will run until Sept. 5.
Havas Media Canada provided media support.