Polar Ice has a new look for Jays partnership
A new design is part of the Corby Spirit and Wine brand's celebration of its three-year deal with the Toronto baseball club.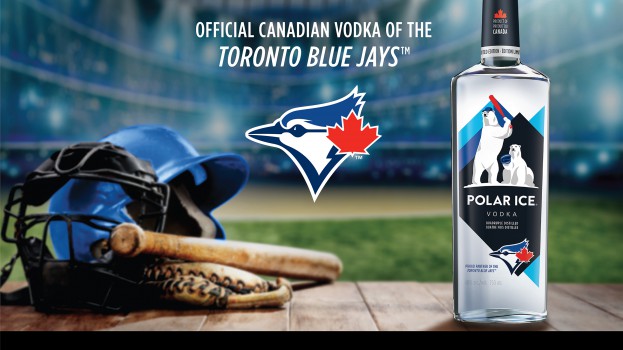 Polar Ice Vodka is looking for a home run with the release of its new, limited-edition bottle intended to celebrate a new partnership between the brand and the Toronto Blue Jays.
The new bottle design features the Blue Jays' distinct logo, as well as two polar bears clad in ballcaps, one of which is brandishing a baseball bat.
The bottle is available across Canada from the end of July, while supplies last. It is the first of three co-branded packs planned for release over the three years of the partnership.
To coincide with the new bottle and the partnership, the brand is also running co-branded merchandise giveaways in retail and on premise. Citizen Relations is providing PR support for the launch with media and influencer partnerships, and has put together a fresh cocktail that it hopes will make the vodka a bigger part of Canadian baseball fans' pregame ritual that it is calling the Polar Leadoff: a mix of vodka, curacao and lemonade.
The Corby Spirit and Wine-owned vodka brand has launched the partnership in step with the return of the Blue Jays to the team's home stadium, the Rogers Centre, on Friday. The team had been playing its home games at Sahlen Field in Buffalo, the home of its Triple A affiliate.