RBC sets forgotten suitcases free
The bank's latest spot, by Battery, reminds us what it feels like to have the travel bug.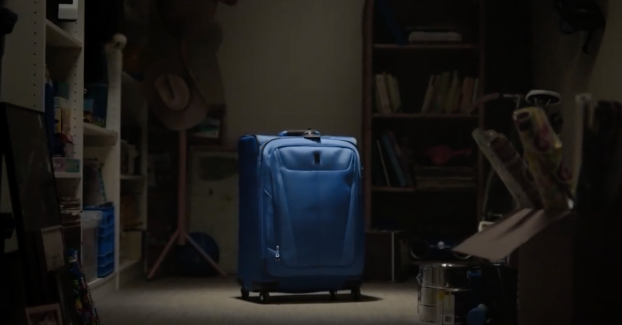 By Zeenya Shah
In a campaign that stirs up the feelings of being closeted away and forgotten after almost a year-and-a-half of a global pandemic, RBC wants us to know that it's time to get out, and get ready to travel again.
As the pandemic potentially comes to an end the brand's "Forgotten Suitcase" campaign promoting its travel rewards credit card Avion zeros in on the fact that it's hard for most Canadians to not relate to the lonely traveler's suitcase.
In the commercial, the suitcase is stored away in a dimly lit closet, while it remembers the exciting trips it once had. Most Canadians are likely to remember what it was like when they could go on trips around the world, with the campaign tapping into the excitement of being able to return to global travel again.
Created by Battery, the spot will air on Canadian TV throughout Olympic programming, and will also run on digital and social.
Credits

Battery
Anson Sowby: CEO
Phil Khosid: CCO
Mike Parseghian: Partner/Head of Brand Management:
Sean McNamara: Head of Strategy
Joe Sgro: Creative Director/Writer
Andy Lam: Creative Director/Art Director
Stan Hill: Executive Producer
Jacky Norris: Jr. Producer
RBC
Jennifer Howard: Vice President
Kristel Chalmers: Sr. Director, Marketing
Alene Van Der Hoop Sr. Manager, Marketing
Aparajita Kaicker Manager, Marketing
Nimble Content
Michael Corbiere: Executive Producer
Finn O'Hara: Director
Hayley Taylor: Line Producer
Recess Post
Connie Dercho: Executive Producer
Mark Hajek: Editor