French's finds the art in an accident
The brand is promoting its ketchup (and local pride) with limited-edition t-shirts inspired by stains.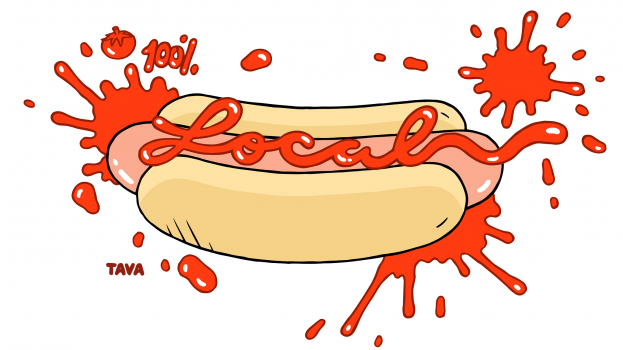 French's is making light of a traditionally embarrassing situation to promote local pride – as well as its made-in-Canada ketchup.
Inspired by a ketchup-spilling accident that happens all too frequently during grilling season, the brand has collaborated with Quebec visual artist Antoine Tava to create a limited-edition T-shirt design that features the stains left behind, as well as a hot dog with "local" written on it in the condiment.
The brand has also enlisted Toronto dancer and content creator Donté Colley to show off the shirt in a social media video.
The shirt is part of the brand's "Wear Your Local Pride" promotion, developed in-house with support from North Strategic. It is giving away 300 of them to the first ketchup-loving Canadians who visit its microsite and share what they'll be getting up to – and how they'll support local – during this summer's grilling season.
"We wanted to create a memorable design that would combine the essence of French's Ketchup, summertime grilling and our love of local," said Tava in a release. "Food, much like art, is a universal language that reaches across borders and I am excited to lend my signature drip style to this one-of-a-kind statement piece that I hope anyone would be proud to wear."