Pepsi creates a theme park for would-be pop stars
Designed with Jam3, the space features pods where visitors can create and share customized dance performances.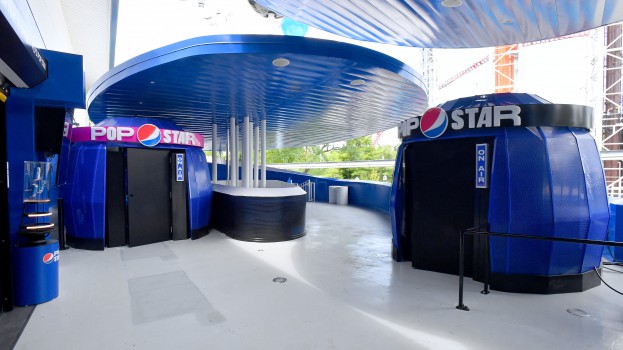 Pepsi has built a space where people can unleash the flashy superstar they typically keep deep inside, outside of the occasional karaoke night.
Located at the Hersheypark theme park in Hershey, Pennsylvania, the 2,500 square foot Pepsi Pop Star space is meant to give visitors the ability to feel like they can let loose and "release their inner pop star." Rachel Prowler, senior marketing manager at Pepsi Brands North America's North Division, says those kinds of musical acts have long been a big part of Pepsi's brand positioning, pointing to things like the numerous recording artists that have appeared in its ads or its longtime sponsorship of the Super Bowl Halftime Show.
Working with interactive agency Jam3, the space is meant to give visitors a similar feeling of stepping into the spotlight on a big stage. The centrepiece is the "Dance Pods," where people can privately record a dance performance to a selection of songs, then customize it with personalized avatars and effects.
The experience is also meant to create friendly competition: guests will be scored on how well they match the professionally arranged choreography and get a place on the leaderboard. They also have the option to download their video and share it across social channels.
Elsewhere in the space is Pepsi merchandise, done in the style of a concert t-shirt, as well as limited edition "Pop Star" cans of Pepsi beverages.