A massive light mural brings a B.C. development to life
The Amazing Brentwood is being billed as one of the largest master-planned mixed-use developments in the province.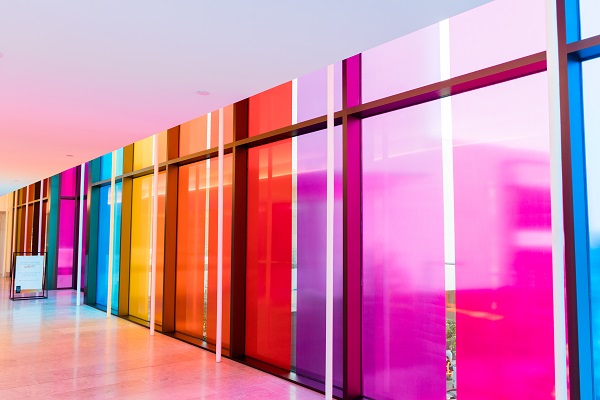 A dazzling light mural and installation art is being used to bring attention to a large mixed-use real estate development in Burnaby, BC.
The Amazing Brentwood, by Vancouver builder Shape Properties, is a 28-acre site that is one of the largest, master-planned mixed-use developments in the province, which will feature shops, restaurants, public plazas, entertainment and more than 6,000 new homes and 11 residential towers.
To drive interest in the project, multiple agencies contributed to "Unleash Amazing," a fully-integrated campaign whose phased opening is happening right now.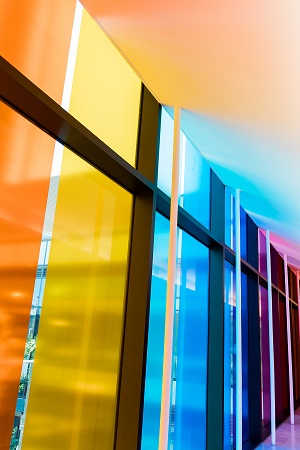 Part of the campaign includes "Aura," described as the largest natural light mural in Western Canada, spanning over 14,600 square feet and encompassing six different art installations.
"Aura" was conceived by BC-born and now L.A.-based Canadian contemporary geometric landscape artist and illustrator Elyse Dodge, whose work has been shown in galleries in Toronto and Los Angeles and whose credits include mural design for Ronald McDonald House and window art installations for Lululemon.
In addition, $1 dollar from every social share of the campaign is going towards the Coast Mental Health Foundation, a Vancouver non-profit that assists people with mental challenges, thrive in communities.
The Aura activation for"Unleash Amazing" will be in-market until Sept. 19 and includes an earned- first approach, supported by full influencer integration to represent the vibrancy of the activation.
The campaign is further amplified by digital content production and media buying.
PR agency Milk Creative Communications says The Amazing Brentwood is an example of how retailers and businesses can work to inspire and lift up communities with activations, especially as lockdowns ease and in-person retail begins to show signs of life again.
Credits:
Client: The Amazing Brentwood, SHAPE Properties
Lead Agency, Campaign Strategy, Creative Direction, Design: Partner & Hawes
Artist Management, Production: Park Production House
PR & Influencer, CSR: Milk Creative Communications
Media: Jungle Media