BMW brings a virtual track to Stackt
With help from Vibrant, the German automaker created an on-site interactive game that can also be played at home.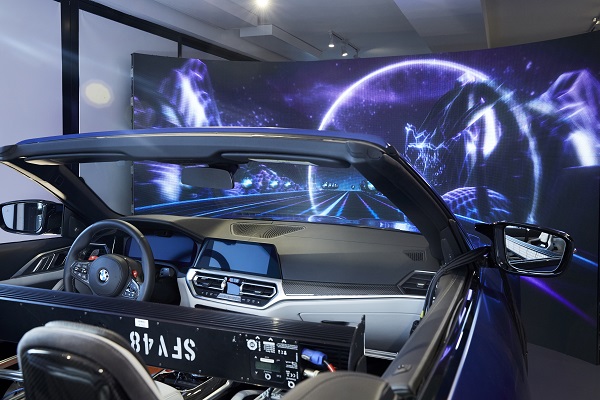 Hybrid cars may be all the rage, but what about hybrid experiences?
BMW is running a racing simulator at Toronto's Stackt Market to champion the performance of its brand new M4 Cabriolet. It's also letting enthusiasts register online to take control of the very same vehicle from wherever they may be, enabling gamers across the country to compete as armchair racers.
"Operation M Drive" is a collaboration with Vibrant Marketing, and aims to give luxury car aficionados a digital driving experience where they can zoom around a virtual track in real-time and better experience the vehicle's dynamic performance.
It's a continued push from BMW to create more digital touchpoints and tools for consumers as part of its customer experience strategy.
"Virtual reality spaces like 'Operation M Drive' allow us to visualize our vehicles from players' homes, in previously unthinkable environments," said Andrew Scott, director of BMW brand management, BMW Group Canada. According to the German-based automaker, it's actively exploring the intersection of automotive and gaming.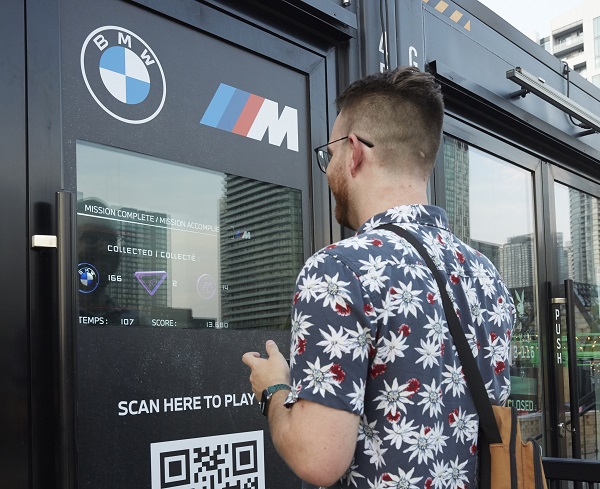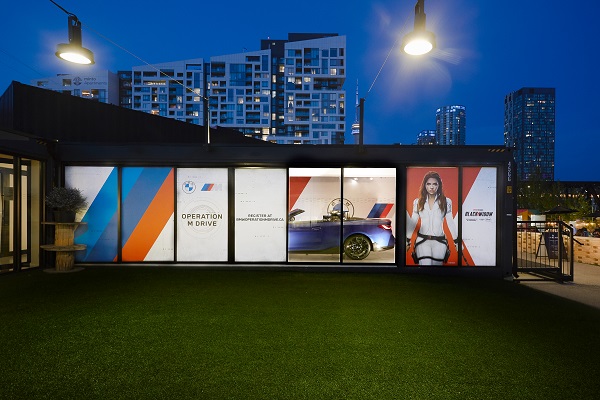 The hybrid experience features a heads-up display that demonstrates the vehicle's speedy acceleration, and also a drift analyzer, a gaming-like feature that measures a real-life "drift" when a car is in oversteer.
"We're the first carmaker to implement a mixed-reality system created entirely using components from the gaming industry in vehicle development," Scott says. "We will soon see these benefits in the upcoming BMW iX; the first BMW vehicle to have been developed using gaming technology."
Greg Baumken, VP at Vibrant Marketing, says developing experiential programs for auto brands that puts drivers in seats has been a challenge during COVID-19, hence the development of this on-site kiosk game. "Operation M Drive" not only represents what's possible in the future for luxury vehicles, but also what's currently possible in the world of experiential marketing, he adds.
The experience runs until August 26 and the experiential program is open to anyone across Canada.