The GTA Y takes a 'shine' to animation
In its biggest integrated campaign to date, the YMCA of Greater Toronto highlights the potential in everyone.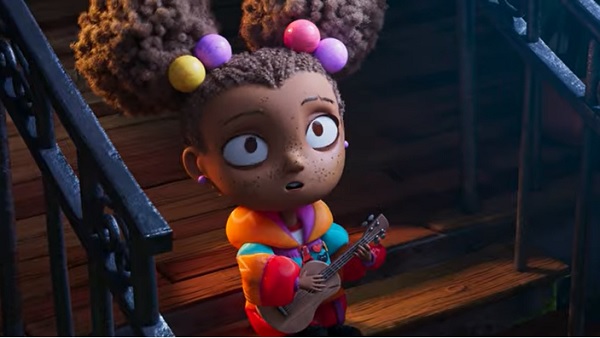 The Y wants to spark interest in its programs with animated fireflies and a new brand platform as it highlights the role it plays in the lives of locals.
YMCA of Greater Toronto, an organization that operates 450 locations and offers childcare, health and fitness, employment and immigrant services, youth programs and camps, is launching its biggest integrated brand awareness campaign to date.
"Shine On" is coming alive across digital ads, billboards, transit ads, radio spots and PR activities.
It's anchored with an an organizational first – an animated spot called "Fara & the Firefly" – which tells the story of how the Y ignites the potential in everyone, and is set to John Lennon's song "Instant Karma (We All Shine On)."
The new brand platform was launched by Outpost379 who handled strategy, creative, design and media for the launch and the animated film was directed by Kevin Donovan with animation by Polycat Visual Effects. Meanwhile, Blakely Inc. is working on fundraising acquisition and Veritas Communications handled PR in partnership with the YMCA of Greater Toronto.
"Through a wide variety of programs and services, our charity creates opportunities for personal growth, community involvement and leadership to ultimately build a brighter future in the GTA where everyone can shine," says Nora Gorman, senior VP, marketing & communications at the YMCA of Greater Toronto.
The Y is rolling out a new "Shine On" tagline, too, to help spread the message that obstacles are surmountable and that every individual deserves the chance to shine, which in turn betters the community.
It's even integrating the "shine" wording into its mission, vision and values statement.
Through the integrated campaign, the Y is looking to connect more people to programs and convey the charity's impact, so that they will consider joining its donor community and experience the uplifting feeling of giving back.
In August, The YMCA of Greater Toronto, with the support of The Peter Gilgan Foundation, CIBC and Rogers Communications, announced the launch of a new mentorship program dedicated to the advancement of Black youth in the GTA.