Taco Bell wants to guide its fans to inner peace
Dentsu One finds a way to give the QSR a place in wellness trends with taco-themed guided meditations.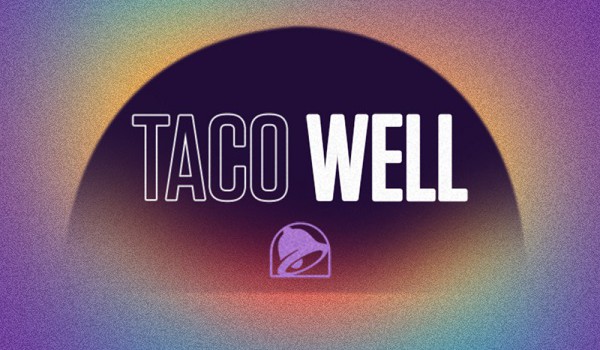 Taco Bell might not have an obvious connection to current health and wellness trends, but it's hoping the sense of calm its customers get when they get their hands on a taco will put them on a path to greater mindfullness.
Created with agency Dentsu One, "Taco Wellness" is an audio/visual experience similar to the myriad of Zen relaxation videos that dot the web. Each one features a mesmeric floating taco against a lava lamp backdrop of purple and orange, with the standard soothing soporific music.
The audio, though, is the real draw here. Viewers are invited to close their eyes, and open their mind through different modules – sorry, "MMMModules" – that claim to help people improve their self-assurance, self-actualization and relaxation, or to simply meditate. Each module, which go deep into the tastes, smells and ingredients that go into Taco Bell's menu items, begin with an echoey version of the brand's signature bell ringing, perhaps to trigger a Pavlovian response.
Each module is available at the "Taco Well" microsite, as well as Spotify and YouTube.
"The Taco Bell experience already taps into a few of our customers' senses, including smell, taste, touch and sight," says Devon Lawrence, senior marketing manager for Taco Bell Canada. "And we hope Taco Well brings that sensory experience full circle by offering a unique auditory accompaniment to pair with every menu item, or even between Taco Bell orders."