Spinrite solves the scourge of yarn barf
Church+State's campaign brags about a rare innovation in the knitting category, which has been welcoming new recruits.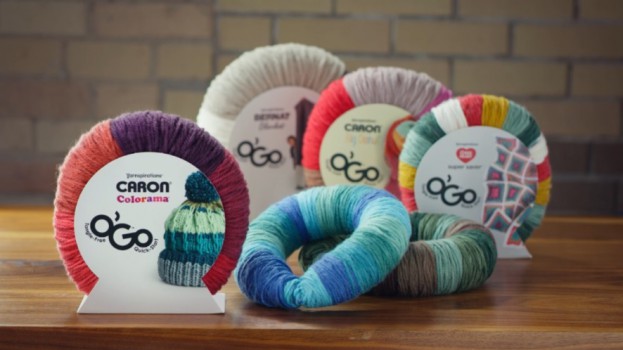 Craft yarn and consumer sewing thread marketer Spinrite says it has the solution to a problem that has long plagued the knitting community.
It's called "yarn barf," and it refers to the big ball of tangles knitters have to deal with as they practice their favourite hobby – which has become even more popular during pandemic lockdowns.
According to research by the brand, "80% of those surveyed said they wanted a tangle-free yarn," explains Denise Darragh, SVP of marketing at Spinrite. "And 61% said they would stitch more frequently if a product like this existed."
And now it does. Spinrite has developed a new format – which it calls O'Go – that it says keeps the yarn tangle-free, and it's boasting about that in a new campaign. The spot contrasts the experience of two knitters; one deals with an unruly ball of yarn while the other uses O'Go to knit up a tower of hats.
"Often, the real category disruptors are the ones who solve the problems that the establishment can't or won't solve," said Daniel Langer-Hack, CSO at Church+State, which developed the campaign. "In this case, the market leader looked inward to solve a problem that has plagued knitters for centuries."
The campaign is launching across OLV, social and display, with influencer support and a number of retailer activations.