Wendy's is (really) releasing its own phone
The QSR chain is promoting its revamped app by giving away 20 branded smartphones.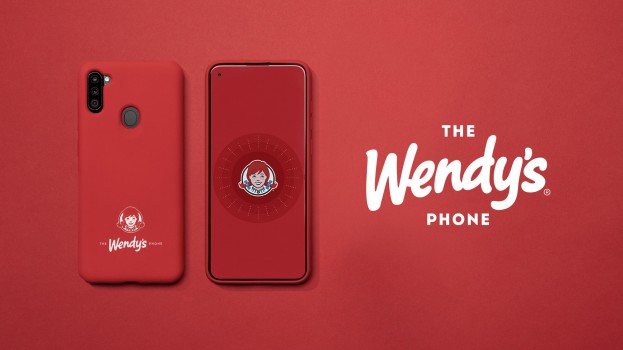 Wendy's Canada has a burning question for its biggest fans: do you want a phone with that?
With an announcement that tends to come from the likes of Apple, Google or Samsung, the QSR has unveiled the "Wendy's Phone," an actual Android-based device, complete with camera and  a digital assistant – named Wendy – that responds to voice-activated commands in the same way as Siri or Bixby would, with an integrated GPS to lead users to a nearby restaurant location. Users can also ask Wendy questions – or ask it to tell a joke – if they want a healthy serving of sass.
Instead of releasing the phones at a hefty price point, Wendy's is giving away 20 of the branded mobile devices as prizes for a Twitter contest it is running, beginning Monday until Oct. 17. The devices do not require any additional subscription to use, and users can access the phone with the SIM card they use with their current mobile carrier.
The giveaway is intended to promote the QSR's revamped mobile app, which is available for iOS and Android and includes mobile ordering and payment, fresh offers, a wallet for gift cards and other funds, nutritional facts for the restaurant's menu items and a GPS locator that can direct users to the nearest Wendy's location.
Canadians can enter for a chance to win one of the limited-edition phones by downloading the new app, screenshotting a menu item they're craving and adding it to their favourites, then posting the screenshot to Twitter using the hashtags #WendysPhone and #Contest.
McCann Canada developed the phone drop, which will be supported with a campaign that includes sponsored ads on Spotify and Twitter, trend takeovers, a branded emoji and a livestream event. PR and influencer outreach is being handled by Wendy's PR AOR, Ketchum, and media is handled by Wendy's media AOR, Initiative.