Tim's brews up a 'fresh' clothing collection
The QSR chain is celebrating one of its most popular orders with "double double" merch.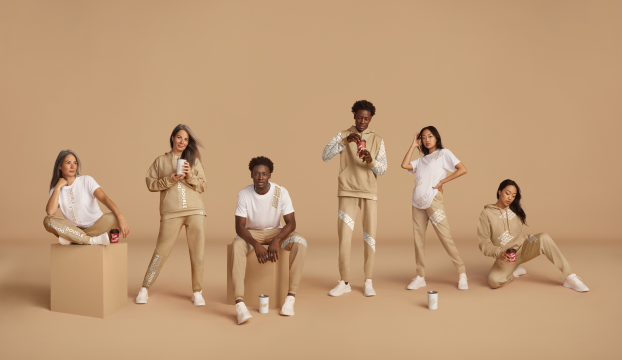 Tim Horton's is double-doubling down on of one of its core offerings with the launch of a limited-edition merch collection for National Coffee Day.
The QSR will be serving up fresh "drops" of what it is calling its Double Double Collection – named after and inspired by the wildly popular two cream, two sugar preparation of its signature coffee blend.
The collection includes hoodies, sweatpants, t-shirts and travel mugs, all reflecting the light brown colour of a fresh double double coffee from the chain.
In keeping with its fresh pot policy – Tim's brews up a new one every 20 minutes – the QSR will be releasing limited amounts of the goods via a special microsite in the same intervals on Sept. 29, starting at 10 a.m. and running through to 6 p.m.
Tims worked with agency partners Gut and Craft PR on the campaign. The French Shop handled French adaptation, while Media.Monks led online media.