Insurance Brokers finds the humour in a tough break
A campaign by Agency59 wants people to get expert advice so they don't carry their worries around with them.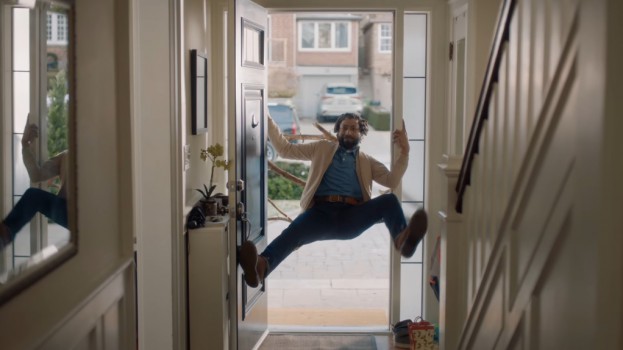 An unexpected crisis can cause a lot of problems for a home, business or car owner, ones that they carry with them as they go about their day.
A new campaign for the Insurance Brokers Association of Canada (IBAC) by Agency59 takes that idea literally.
The spot, titled "The Broker Benefit," shows a homeowner who is denied access to their home because the tree branch that fell on his roof is strapped to his back, while a business owner who had a pipe burst is blasted with a spray of water every time she handles her merchandise.
The ad is meant to communicate that proper coverage can speed up recovery through "a lighthearted look at the problems that can arise when Canadians don't have expert insurance advice," said Peter Braid, CEO of IBAC.
The spot will air in English and French on TV during news and current affairs programming, as well as sports broadcasts including Canadian NHL, Raptors and Blue Jays games. It will also be supported by a digital marketing push.